Sumac Ridge 6 Bottle Mixed Pack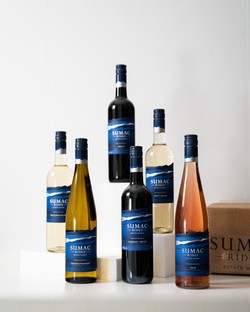 Sumac Ridge 6 Bottle Mixed Pack
Our new 6 bottle picked pack is ON SALE NOW and it's our biggest promotion we've ever offered!

Purchase it for a limited time only for 20% off – get it now for only $70, free shipping and delivered right to your doorstep. (Original price - $85).
1 bottle each of these Sumac Ridge wines:

Cabernet Merlot
Merlot
Sauvignon Blanc
Gewurztraminer
Pinot Grigio
and our favourite summer sipper – our winery exclusive Rosé!

Pass it on

We're thankful for our community and support systems more than ever right now. For every mixed pack you purchase, we're giving you the opportunity to nominate one person in your community who deserves some extra joy. Tell us a bit about them and why you feel they deserve to be treated for a chance to win a local care package. Our team will choose 25 winners as a thank you for our family to theirs!
Product Reviews
Sumac Ridge Saugvinon Blanc
(May 18, 2020 at 9:04 AM)
Love this crisp product