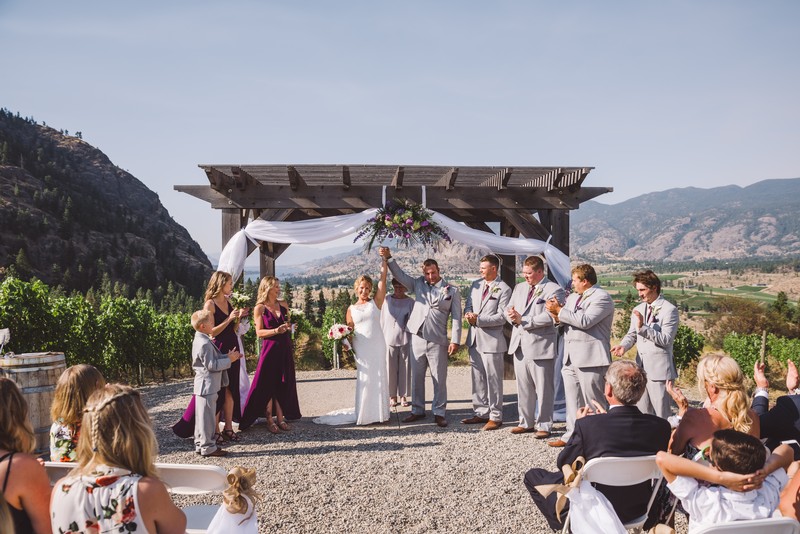 See Ya Later Ranch Weddings
See Ya Later Ranch offers a breathtaking outdoor venue for special events. Our Vineyard Gardens overlook the Okanagan Valley and Skaha Lake and can accommodate up to 100 people for private functions and events. For smaller functions or events, the Major Fraser Room can accomodate up to 20 guests.
2020 Vineyard Elopement Packages CLICK HERE
To view our 2020 Wedding Package, please CLICK HERE
For information or to book your special event, please contact our Wedding Coordinator at events@sylranch.com.
Venue Rental Details:

Outdoor Venue
See Ya Later Ranch offers a fabulous view from the Vineyard Gardens. As this is an outdoor venue, all guests are required to rent tents in case of poor weather.
Wineshop
The wineshop will be open. Guest purchases are not to be consumed at the event. The public tasting bar is made available at client request.