Nk'Mip Cellars Tours & Experiences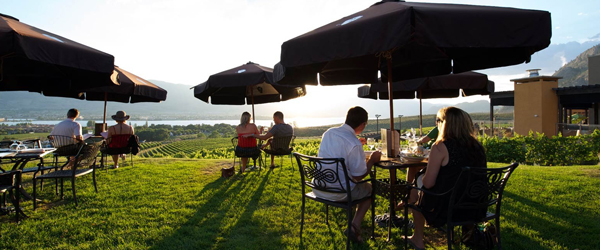 ---
Tastings

Main Tasting Bar
Sample 4 wines for $8.00 (fee waived with bottle purchase)
Try our acclaimed Riesling Icewine for $3 (fee waived with bottle purchase)
Qwam Qwmt Tasting Gallery
April 1 - April 30 | Friday - Sunday
May 1 - October 31 | 10:30 am - 5:30 pm | Daily
$15 non-refundable Runs approximately 25 minutes.
Enjoy an in-depth tasting of our premium Qwam Qwmt series. See the difference Riedel varietal glassware makes in our semi-private tasting gallery.

Bookings accepted every half hour.
Elements of Wine Pairings
November 1 - 30 | Friday - Sunday | Hourly from 11:00 am - 3:00 pm
$30 per person
In the Indigenous tradition the Medicine Wheel represents the Four Elements of nature, Earth, Water, Air and Fire. In the wine world there are four main elements at play in wine pairings: Salt, Sweet, Sour & Savoury. Join us as to learn how to master these elements in pairing wines with your meals as we walk you through a pairing experience playing with these food elements.
Qwam Qwmt Mystery Flights
November 1st – February 28th | Friday - Sunday |11:00am, 12:00pm, 1:00pm, 2:00pm & 3:00pm
$25 per person
Join us in our Qwam Qwmt Gallery and test your nose and palate as you enjoy a tasting of a
mystery flight of five wines that may include specially selected library release wines that will
also be available for purchase after your tasting.