OPEN Sauvignon Blanc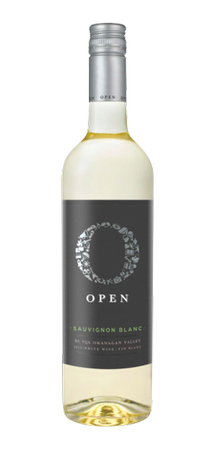 12 or more units
$9.99/unit
What it tastes like
Gooseberry
Grapefruit
Lime
What it goes with
Creamy seafood dishes
Grilled chicken
Goat cheese salad
Wine Profile
Tasting Notes
What it tastes like - Pear, Kiwi & Passion Fruit
Food Pairing Notes
Chicken tinga tacos with cilantro Grilled lamb chops with mint Heirloom tomato and feta salad
Other Notes
Open wines celebrates the social side of our lives, when we create connections that transform moments into occasions. Free your mind. Express yourself. And above all, be Open.
Product Reviews
Gordon Kachuk
(Jan 23, 2021 at 7:47 PM)
Your Sauvignon Blanc is our prime choice, fabulous citrussy taste and certainly the most pleasant in it's price point. Also your Merlot is just a wonderful glass of merlot with great earth tones and full body again the best in it's price. These two are our staple wines.
Tara (Dani) Willetts
(Mar 14, 2021 at 11:47 AM)
Excellent wine for the price. Bought it by accident (it was a substitution from online orders from SaveOn) and did not look at the price. My husband and I both really enjoyed it and I was amazed at the price when I looked it up. I will definitely be restocking!
Audrey S
(Aug 1, 2023 at 10:18 AM)
The Sauvignon Blanc is of superb quality and price can compare to New Zealand Sauvignon Blanc which is higher in price Enjoy your very much