Nk'Mip Cellars 2020 White Mer'r'iym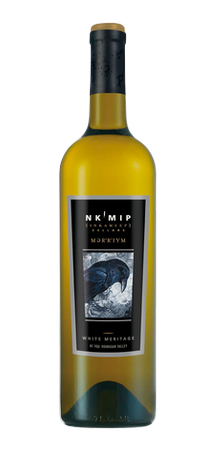 Wine Profile
Tasting Notes
The nose is very grassy with loads of gooseberry and guava. A dry but soft palate that is full of gooseberry and melons on the entry with a long finish that leaves one asking for more.
Vineyard Notes
A cool, wet March and first half of April brought concern for a late bud break and a difficult start to the growing season. However, towards the end of April the weather changed dramatically, and temperatures rose to well above seasonal averages, accelerating bud break to close to historical norms. June and July were good growing months and August brought smoke from the many fires to the northwest. Towards the end of the month, the skies cleared. Early September was cool – ideal for the whites and Pinot Noir, but not for the bigger reds. Luckily, we saw an October to remember - very sunny and dry, hitting daytime temperatures of 16°- 17C° and nighttime temperatures just above the freezing mark, allowing for an extended hang time and a great conclusion to another fine Okanagan vintage!
Production Notes
The Sauvignon Blanc (67% of blend) was harvested, then spent 12 hours on skins, and then was gently pressed, cold settled and fermented with very specific Sauvignon Blanc yeast. The Semillon grapes (33% of blend) were picked and selectively harvested for top quality, before being pressed and transferred into specially selected new French oak barrels to ferment and age for four months.
Food Pairing Notes
Pair this wine with scallops and jumbo prawns, or simply a soft cheese, such as double cream Brie, on a classic crusty French baguette.
Product Reviews