Jackson-Triggs 2022 Reserve Sauvignon Blanc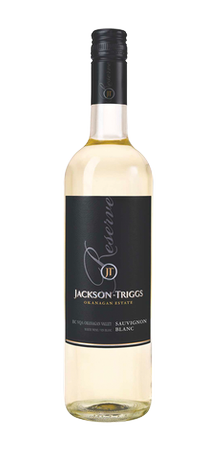 Wine Profile
Tasting Notes
The Reserve Sauvignon Blanc has intense aromas of lemon juice, lime zest, and juicy tropical fruits with hints of fresh cut grass. It is refreshing and crisp with perfect balance and bright acidity. Lively fruit flavours of grapefruit, lemon, and passion fruit leading to a bright, lemon-lime finish
Vineyard Notes
Despite the late start to the growing season due to a cool spring, the vines started taking off in early May, making up for lost time and enjoying the ideal, hot and dry days throughout June, July and August. This above average hot summer was perfect for grape development, allowing all varieties, including the later ripening reds the opportunity to flourish. Things got challenging approaching the harvest as the weather shifted to less than ideal, with high heat, and humidity and a bit of rain, thankfully enough dry days allowed for all varietals to be harvested by early November. Both thin skinned grapes and the later ripening reds were at optimal quality thanks to ideal growing conditions throughout the summer.
Winemaker Notes
The grapes were harvested and cold soaked for approximately 24 hours onthe skins to extract the most of Sauvignon Blanc's distinct aromas, flavoursand structure. After soaking, the grapes were gently pressed and each lotwas fermented separately with carefully selected yeast created to enhance thevariety's aromas and flavours. The best lots were carefully blended to create awine with great complexity and varietal distinction
Food Pairing Notes
The Reserve Sauvignon Blanc is perfect when paired with grilled seafood, lemon and rosemary chicken, classic Baja fish tacos or scallop ceviche. Try it with fresh Mozzarella or zesty goat cheese.
Product Reviews