Dark Horse Vineyard 2018 Chardonnay
Winery Exclusive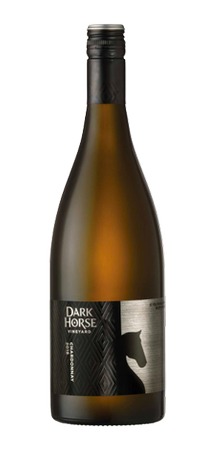 Wine Profile
Tasting Notes
A generous offering of caramel, pineapple, and coconut with a hint of toast on the nose. The luxurious mouthfeel, integrated with notes of butter and caramelized sugar on the palate, leads to a lengthy finish.
Vineyard Notes
An unusually cool Fall slowed down berry development, but the stony soil of Dark Horse Vineyard was able to retain a bit more heat than other sandier soils in the valley. The cooler temperatures were very kind to our Cabernet Franc and Pinot Noir as they both display typical varietal character and are very fruit forward. Chardonnay was another standout varietal as it has developed both rich fl avours and structure. Overall, we expect it to be an above average vintage for Darkhorse.
Winemaker Notes
This elegant Chardonnay was harvested exclusively from our Dark Horse Vineyard on September 24th. The wine was fermented in barrel with 20% new French oak, where it aged sur lie for 9 months.
Production
500 cases produced
Product Reviews