Winemaker's Series - Exploring Uncommon Varietals in the Okanagan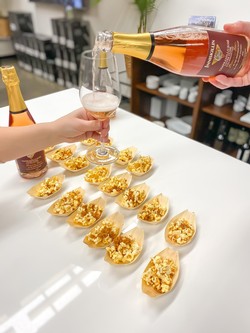 Venue: Wine Experience Centre
Date: Thursday, July 30th 2020
Time: 4:30pm - 5:30pm
Price: $35.00
Do you enjoy new wines and new varietals? This tasting features Derek Kontkannen the wine maker from Inniskillin and his Discovery Series of wine along with Steve Ward who will provide some insight into how wine and food pair together. This tasting will allow you to sample Tempranillo and Sparkling Tempranillo, Chenin Blanc, Malbec, and Zinfandel. These wines are produced in very small lots and many have become cult wines within the Inniskillin portfolio. An award winning icewine of Derek's will also be served at the end of the tasting.
The afternoon will open your palets to some new varietals that you may not have had the opportunity to explore in your wine journey to date.
Each wine will be individually paired with a food item that will showcase the art of pairing wine and food together.
Product Reviews