Saintly | the good rosé 2021
BC VQA Okanagan Valley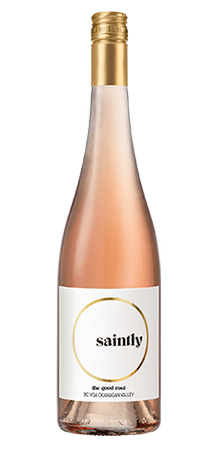 A vibrant, refreshing rosé with aromas and flavours of strawberry, grapefruit and lime, as well as subtle floral notes. The palate has generous acidity, with a medium finish of lingering stone fruit notes. Saintly is a versatile wine that pairs well with anything.
Food Pairings: Pair with Pad Thai, Tuna Niçoise, moulles-frites, or a backyard barbecued hamburger.
R/s: 4 g/L
*WINES NOT AVAILABLE TO SHIP TO ALBERTA* 
Wine Profile
Tasting Notes
You don't have to be a saint to drink this divinely good rose that is the perfect balance of dry, fresh and fruity. It's saintly... so you don't have to be.
Product Reviews