Gift Ideas for Wine-Lovers
Count yourself lucky if you've got a wine-lover on your list this holiday season. Just buy them some wine! We know it can be intimidating purchasing wine for someone who really knows their vino. Here are a few tips for buying wine for the oenophile on your holiday shopping list.
Select a Crowd-Pleaser.
What's their favourite wine? This is almost an impossible question because 1) it is likely to change often and 2) it might depend on their mood, their meal, or their company. Instead, stick with a crowd pleaser. This way, you can give it knowing it's a well-loved wine and they can serve it knowing it's a well-loved wine. Win-win. Not sure which are crowd pleasers? Visit the Great Estates Wine Experience Centre before the holidays, ask the winery associate to give you the low-down. The Centre stocks favoured wines from all of our Okanagan wineries so you're sure to find exactly what you're looking for. Did you know we have over 7 rosés to choose from and a wide selection of winery-exclusive wines? And, as a bonus - you get to go to the tasting bar and discover for yourself why these are so popular!
No time for that? Take advantage of Great Estates Okanagan's Gift Guide and online shopping. And, if you're buying for more than one wine-lover (and you want to get your shopping done all at once) email us to place a special order and we'll take care of all of the shipping for you.
Give them an Award-winner.
While everyone has their personal taste preference, the judges at wine competitions have honed theirs for years. When they get together and collectively agree that a wine is the best - it's a pretty sure bet your loved one will agree. Or, at the very least be interested in trying it.
Plus, buying an award-winning wine as a gift sends a clear message that you think they deserve the best. Select the Platinum, Double-Gold, or Gold winners from any wine competition to send this message.
Find Something Unique.
Every oenophile (or budding oenophile) loves to try wine. Experiencing a variety of different wines is the only way for them to develop their palate and increase their understanding of wine. So, give them a bottle that will expand their wine knowledge.
For example, Tempranillo is not a very common variety in the Okanagan so giving them a bottle of the Inniskillin Okanagan Discovery Series Tempranillo or Sparkling Tempranillo would be an exciting option. The Steller's Jay Sparkling Shiraz is another unique wine that might fit the bill. There aren't a lot of sparkling red wines that are produced in Canada. This is a style of wine more common in Australia, so giving them a bottle of this wine is like giving them an international experience.
Make it Special.
Some of the best gifts are the ones that we know the recipient wouldn't buy for themselves. This is why icewine is such a common wine gift. Icewines tend to be a little more expensive and they are often enjoyed as a special treat.
Icewines aren't the only wines that fit this bill. A fortified wine, like Black Sage Vineyard Pipe, is another great option. This dessert-style, red wine is generally served after dinner and savoured over conversation.
Of course, there's a bottle of bubbles. While we think any occasion is an occasion for sparkling wine, a gifted bottle certainly still holds that cachet of celebrations to come.
Give them a Wine-tasting Experience Instead.
If the thought of buying a wine still feels overwhelming, then give your loved one the opportunity to try a variety. All of our wineries offer elevated wine tasting experiences. These often include food pairings and an opportunity to taste winery exclusive wines. And, there's always an education component which your oenophile is sure to love. For example, learning how to pair chocolate with wine, how sparkling wine is made, or how winemakers blend wine.
There are also amazing wine and food events throughout the year at our wineries. One of our most popular is Chef Meets BC Grape. This event features wineries from all over the Okanagan as well as chefs from across BC. The food, wine, and atmosphere are spectacular. The event is held in the vineyard at See Ya Later Ranch in June and tickets are already available (at an early bird price until January 15, 2019).
Gifts of experiences are often cherished because they generate such great memories. Why not make the experience extra special and include yourself in the gift? We bet time with you is gift enough. You can book an experience at any of our wineries or on our website. Gift certificates for experiences can also be picked up at the winery or online.
The Gift of Knowledge.
When people first get into wine, they learn about how to sniff and sip to determine if they like a wine or not. They might learn a little bit of wine vocabulary so they can describe how a wine smells or tastes. For a lot of people, this is enough.
If someone is really keen to understand wine and the winemaking process, they take it a step further by registering for the WSET. The WSET is actually the Wine and Spirit Education Trust. They've created three levels of awards or levels that people can take to improve their understanding of wine.
Many people who work in the wine industry have this designation. In the Okanagan, anyone keen to get their training can check out Wine Plus+ Wine School's upcoming dates. Wine Master, Rhys Pender will certainly help your wine-enthusiast become a full-fledged oenophile.

Hopefully, these tips help take the intimidation out of buying wine for an oenophile. But, if you're still uncertain, you can always buy them wine accessories or novelties. Our winery stores all carry a variety of fun decorative items (for example, See Ya Later Ranch has a large selection of tongue-in-cheek, wine-themed signs and pillows), cookbooks, wine glasses, bottle openers, and a myriad of other vino-centric items. Why not make your shopping a little more fun? Stop by our wineries, enjoy a wine tasting, and browse the shop.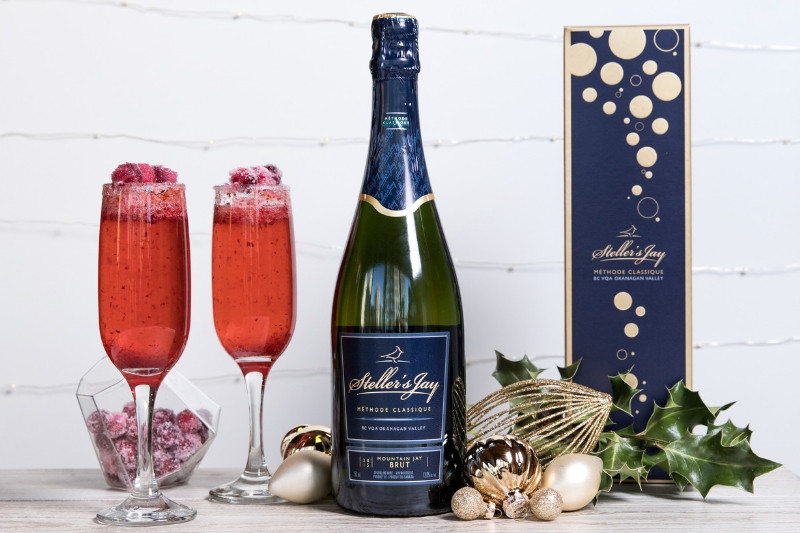 To-Die-For Bubbly Cocktail Recipes
There's nothing like a signature cocktail to start a party off right. Why not add some sparkle to the night by mixing up a few bubbly cocktails?
Here are a few tried and tested, show-stopping cocktails that will have your guests raving for weeks about your party.
Let's kick things off with a cocktail that Shea shared with us LIVE in the Great Estates Okanagan Virtual Tasting Room (via our Facebook page). It's called the Cranberry Fizz and it's a perfect blend of sweet, tangy, and sparkly.
Cranberry Fizz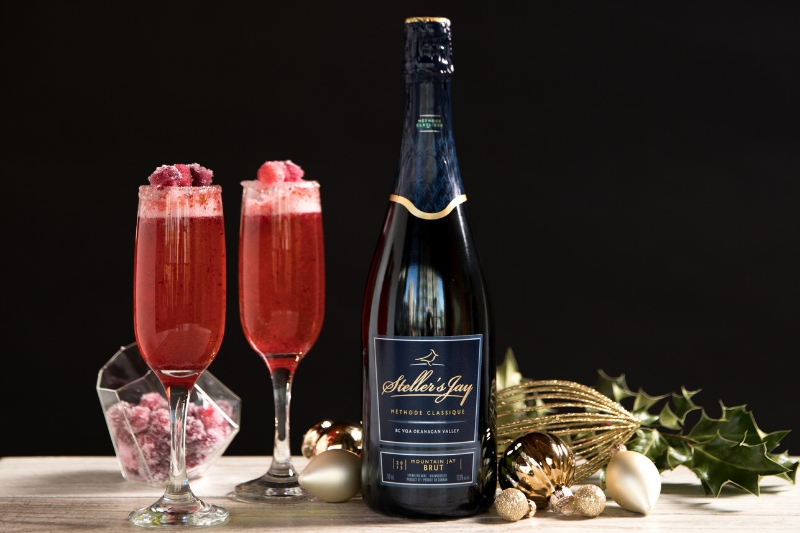 Ingredients (serves 6):

1 cup frozen cranberries
3.5 tablespoons of honey
1 cup coconut water
1 bottle of Steller's Jay Mountain Jay Brut (or, take it up a notch with Steller's Jay Pinnacle available at the winery)
Method:
Blend cranberries, honey and coconut water on high until smooth.
Pour into a sugar-rimmed glass
Top with Steller's Jay Mountain Jay Brut or Steller's Jay Pinnacle
Take your presentation over the top by garnishing with candied cranberries
The Grinch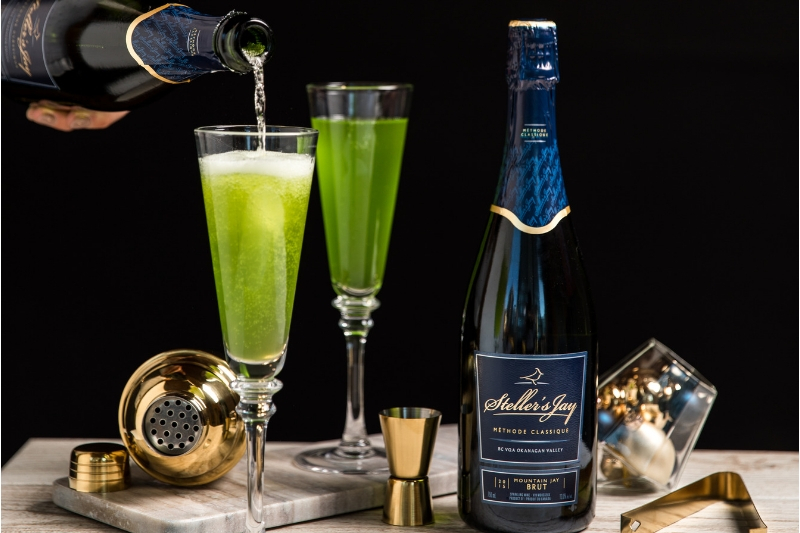 Is it just us or does the Grinch get a bad wrap at this time of year? After all, he was transformed at the end of the book! This cocktail is just like the Grinch - despite its green colour, it's nothing but goodness inside. Your guests' hearts will grow three sizes with love for you after you serve them one of these.
Ingredients (serves 1):

2 ounces of Bols Melon or Midori Liqueur
A splash of Blue Curaçao or Bols Blue
3 ounces of pineapple juice
3 ounces of Steller's Jay Mountain Jay Brut
Method:
Fill a cocktail shaker with ice and add the melon liqueur, Blue Curaçao, and pineapple juice.
Shake. Shake. Shake.
Strain into a flute glass and top with Steller's Jay Mountain Jay Brut
Garnish with a small melon ball (optional)
Sparkling Moscow Mule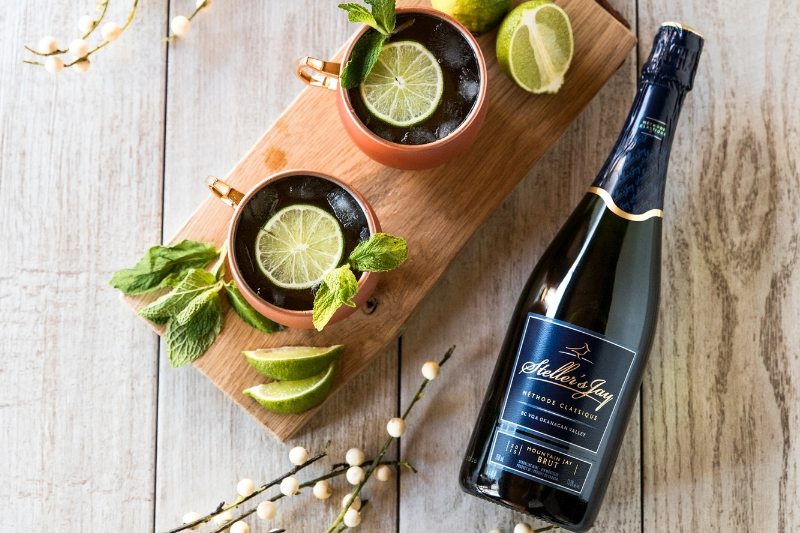 You think it's cold here? Try being in Russia right now. Instead, why not just serve up a Russian inspired cocktail. Mules are super popular right now so why not add a little sparkle to this classic?
Ingredients (serves 1):

juice of 1 lime
1 ounce of vodka
1 ounce of simple syrup
3 ounces of ginger beer
3 1/2 ounces Steller's Jay Mountain Jay Brut
Method:
Chill your copper Moscow Mule cup with a few ice cubes.
Pour lime juice, vodka, and simple syrup into a cocktail shaker.
Shake. Shake. Shake.
Pour over ice in your chilled cup.
Add ginger beer and Steller's Jay Mountain Jay Brut.
Garnish with a lime wedge.
Sparkling Sangria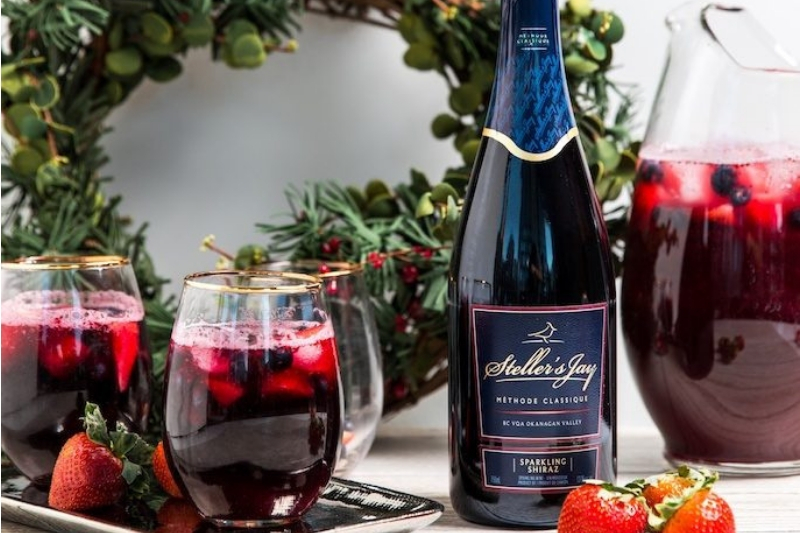 Your guests have never had sangria like this so prepare for some accolades and demands for the recipe. Feel free to get creative with the berry and fruit mix - add whatever you love.
Ingredients (makes a pitcher):

1 cup blended frozen berries
2 cups of cut oranges, strawberries, and blueberries
1/4 cup orange liqueur (Triple Sec or Cointreau)
2 cups fruit juice or sparkling water
1 bottle of Steller's Jay Sparkling Shiraz ← This is the secret

Method:
One hour before guests arrive, combine blended berries, fruit, fruit juice, and orange liqueur in a large pitcher.
Refrigerate.
Just before guests arrive, add the bottle of Steller's Jay Sparkling Shiraz.
Serve in tumblers over ice.
Christmas Morning Mimosa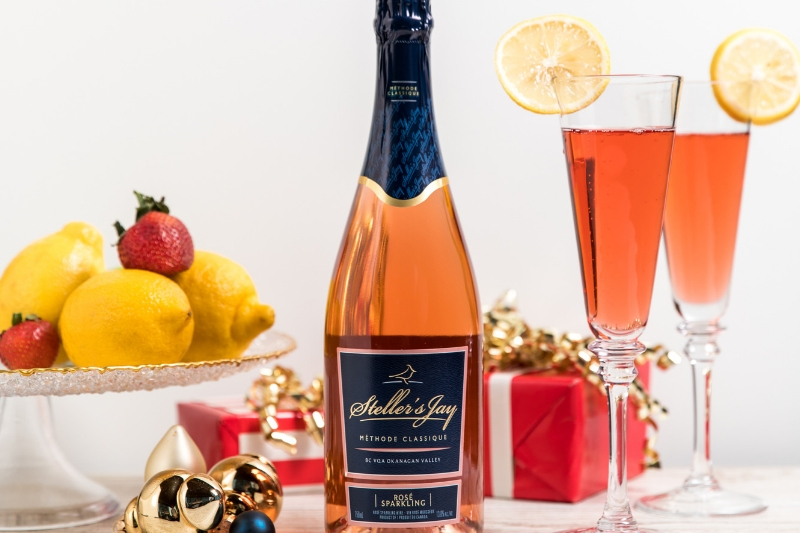 Christmas morning is so much more civilized when you can welcome it with a mimosa. All of the adults will thank you for this one!
Ingredients (serves 1):
2 ounces of pomegranate juice
1 ounce of freshly-squeezed lemon juice
3 1/2 ounces of Steller's Jay Sparkling Rosé
Fresh fruit (strawberries, blueberries, lemon, pomegranate seeds, or raspberries) for garnish (optional)
Method:
Shake juices in a cocktail shaker with ice.
Strain into a glass.
Top with Steller's Jay Sparkling Rosé.
Garnish with fruit.
These bubbly cocktails are sure to add to the sparkle of the season. We hope they make your parties shine. Please enjoy responsibly.
Photo Credit (all images): Colony Digital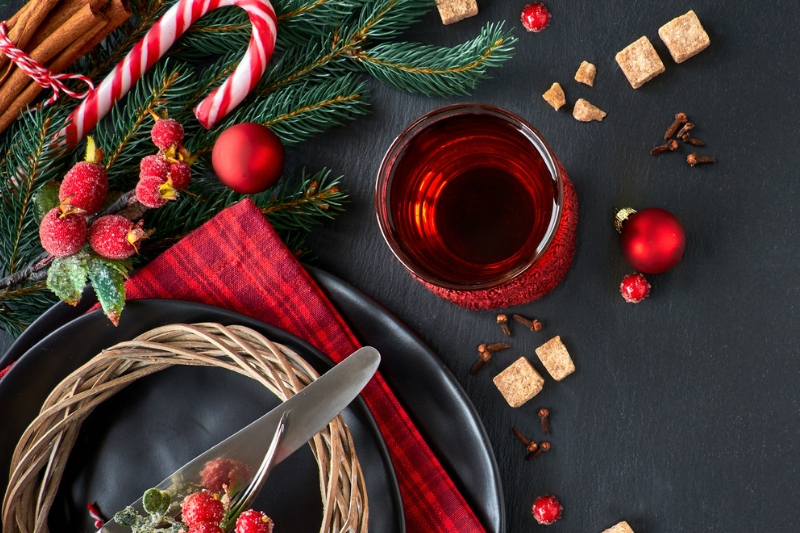 Do's and Don'ts of Festive Meal Wine Pairings
What wine should you serve with a turkey dinner? What about before dinner or with dessert?
There are a lot of questions about wine when it comes to preparing your holiday feast. And, we know you want to get it right.
That's why we've done all the planning for you. But instead of just tell you which wines will work best, we'd rather show you. And by show you, we mean let you taste it for yourself.
The Perfect Union: Holiday Feast is an afternoon of learning and enjoyment. Join us at Nk'Mip Cellars in Osoyoos. Experience the art of food and wine pairing with specially prepared holiday-season inspired food bites and award-winning Nk'Mip Cellars wine.
Whether you're a wine aficionado or someone completely new to wine pairing, this event will show you how to elevate your holiday meal with the perfect wine selection. Space is limited so book now.
The Perfect Union: Holiday Feast
Venue: Nk'Mip Cellars
Time: 2 pm
Price:$45 per person + tax
Dates: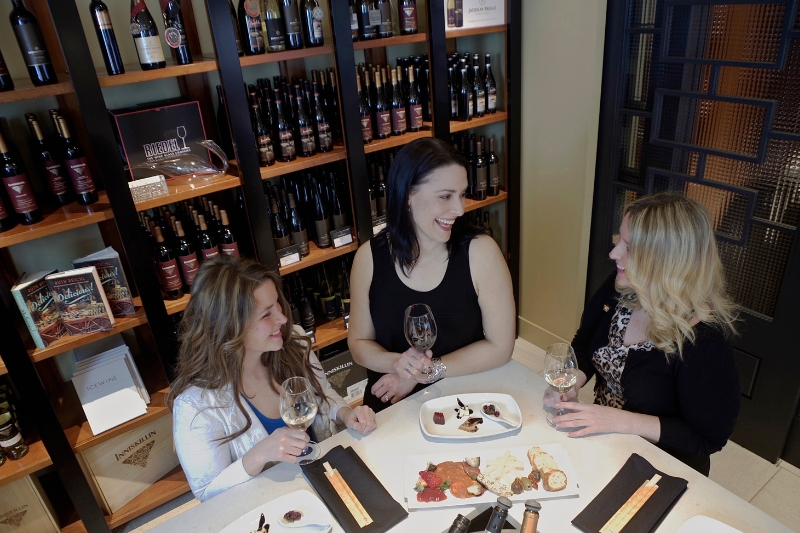 Kickstart the holiday season with this food and wine pairing event.
Come to the winery and enjoy an afternoon of fantastic wines and delicious food bites. It's like a family gathering (without any of the work).
Our Home for the Holidays events include a finely curated selection of Inniskillin Okanagan, SunRock Vineyards, and Jackson-Triggs Okanagan wines. We pair these with delectable dishes that will have your taste buds dancing.
These amazing pairings will also help you host exceptional dinners and parties during the holiday season ahead.
For example, we might explore Christmas dinner pairings like turkey with jalapeno-and-tequila-infused bread stuffing in icewine-sage pan-sauce paired with 2017 Jackson-Triggs 'Grand Reserve' Riesling.
Or, how about something a little lighter like a 2017 Inniskillin 'Discovery Series' Sparkling Tempranillo paired with mixed greens with goat chevre, strawberries, white balsamic & pink peppercorn?
Perhaps, you'll experience a twist on a classic pairing like the 2015 Sunrock Cabernet Sauvignon with braised beef wellington with a green peppercorn red wine pan sauce.
Is your mouth watering yet?
This is just a sample of the curated and carefully crafted food and wine pairings we've got planned for the Home for the Holidays events this year.
You'll have to join us to discover what else is on the menu.
And, don't worry - we won't forget about Inniskillin Okanagan's world-famous icewine! Did you know that Inniskillin Okanagan Winery won the Canadian Wine Producer of the Year Trophy at the 2018 International Wine & Spirits Competition in London, England?
So, of course, we'll be including a pairing featuring Inniskillin icewine!
Let's make your holidays even better by starting with a celebratory afternoon of food, wine, friends, and family.
Home For The Holidays Food and Wine Pairing
Time: 2:00 PM
Venue: Jackson-Triggs Okanagan Estate Winery (Oliver, BC)
Dates: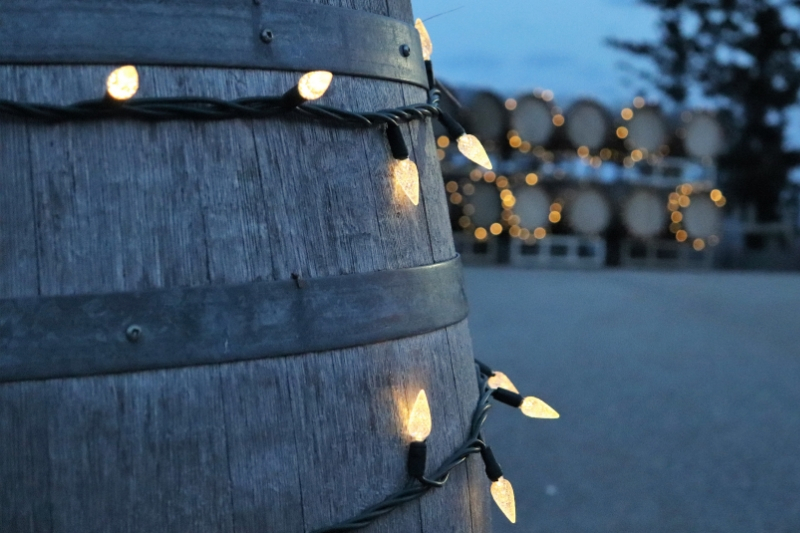 Winery Bottleneck Drive's Annual Holiday Event.

Nothing gets you into the spirit of the season quite like enjoying a glass of wine surrounded by the twinkle of holiday lights.
Join us for the annual Light up the Vines event at Sumac Ridge Winery in Summerland, BC.
The always popular event starts at 3 pm and runs until 8 pm on November 24th, and December 1st and 2nd. Experience 5 different food stations throughout the winery with 6 delicious wines and food pairings from our three iconic brands, Steller's Jay, Black Sage Vineyard, and Sumac Ridge Private Reserve.
While you enjoy your pairings, you can do a little holiday shopping. The wine shop is full of great gift ideas. We've got wine accessories, cookbooks, and of course, bottles of BCVQA wine. If you have a wine-lover on your list, this is the place to find them a perfect gift.
While you're here, why not grab a few things for yourself? Stock your cellar with wine for the season and don't forget a few extra bottles so you always have a hostess gift on hand for those last minute get-togethers. Choose something bold from the Black Sage Vineyard portfolio. Grab a few bottles from Sumac Ridge Private Reserve for spontaneous visits. And, don't forget something bubbly from Steller's Jay so that the celebration of the season is just a cork pop away.
We hope you'll join us in this magical setting as we light up the vines to welcome the holiday season.
This event is in the past.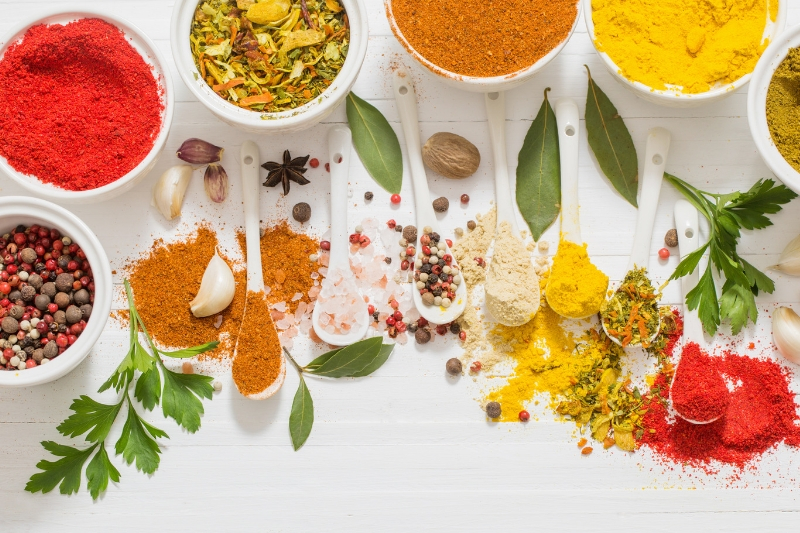 Unexpected Wine Pairings for Spicy Food
There are a lot of different takes on 'spicy food' in global cuisine. For example, we have peppery foods favoured in the Americas, curries in East Asia, and the unmistakable wasabi in Japanese cuisine.
So often, when we're looking to pair spicy foods with wine, we reach for those aromatic whites. And, it makes sense. You're looking to balance out the flavours - a bit of acidity to cut through the spice and bit of sweetness to counter the heat.
But, these aren't your only choices when it comes to wine pairings with spicy foods.
We've set out to broaden your horizons. In one of our newest wine pairing experiences, we explore the world of South East Asian cuisine to find unexpected South Okanagan wine pairings. We had to let go of our preconceived ideas and let our palates guide us. We discovered a few surprising wines that work perfectly with complex, spicy foods.
For example, have you ever considered pairing wasabi tuna with a Shiraz? How about butter chicken with some Zinfandel? If you don't think they work, then you have to try them. We'll make a believer out of you!
Aromatic Wines with Spice Inspired Cuisine is our latest offering at the Great Estates Okanagan Wine Experience Centre.
Join us for a palate-expanding afternoon where we'll sample a variety of South Asian delights paired with the perfect wine. You'll experience the perfection of classic wine pairings like the fragrant Nk'Mip Qwm Qwmt Riesling with 5 spice chicken and the intensely aromatic Jackson-Triggs Grand Reserve Gewurztraminer with equally intense wasabi-siracha salmon. But, we'll also explore unexpected pairings like the mind-boggling combination of tandoori with an Inniskillin Discovery Series Tempranillo.
If you love spicy food and you want to expand your wine pairing options, this is an afternoon not to be missed. Soon you'll be blowing your friends minds when you surprise them with an adventurous yet perfect wine pairing at your next curry or sushi dinner party.
Aromatic Wines Spice Inspired Cuisine Event at Great Estates Wine Experience Centre
This event is in the past.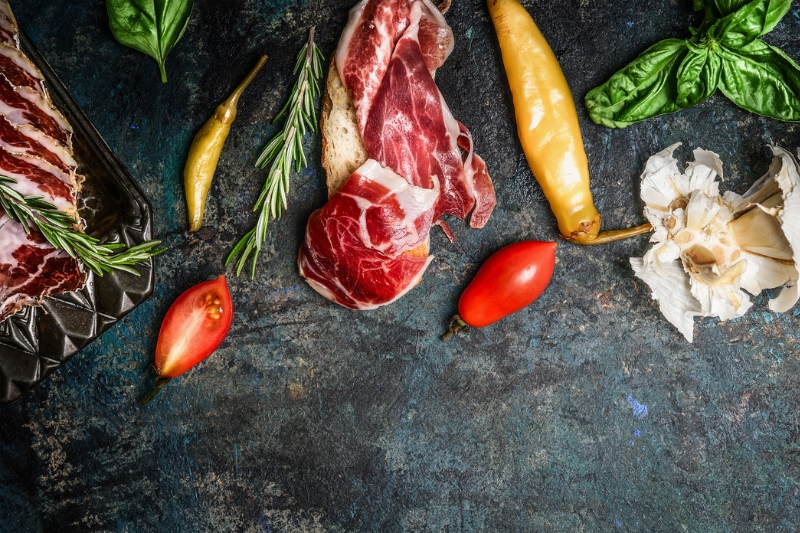 Explore Indigenous Cuisine, Culture, and Wine Pairings
We invite you to spend an afternoon with us at Nk'Mip Cellars as we tour the winery, sample Indigenous cuisine (based on the four food chiefs), and enjoy extraordinary wines.
The Four Food Chiefs; Bear, Salmon, Bitterroot, and Saskatoon Berry, represent the key elements of Indigenous Cuisine. Experience the art of food and wine pairing with Nk'Mip Cellars award-winning wine and specially prepared Four Food Chief inspired food bites.
Our experience starts with a welcome glass of wine. We'll tour the winery; learning about the legend of the land and the wine as we go. Finally, we'll retire to the Grotto for several delicious bites inspired by the Indigenous approach to food. Each bite will be paired with one of our sumptuous wines.
This afternoon of food, wine, and storytelling is not to be missed.
The Perfect Union: The Four Food Chiefs at Nk'Mip Cellars
Time: 2 pm
Price: $35 + tax
Discounts for Wine Club: 15%
Dates:
This event is in the past.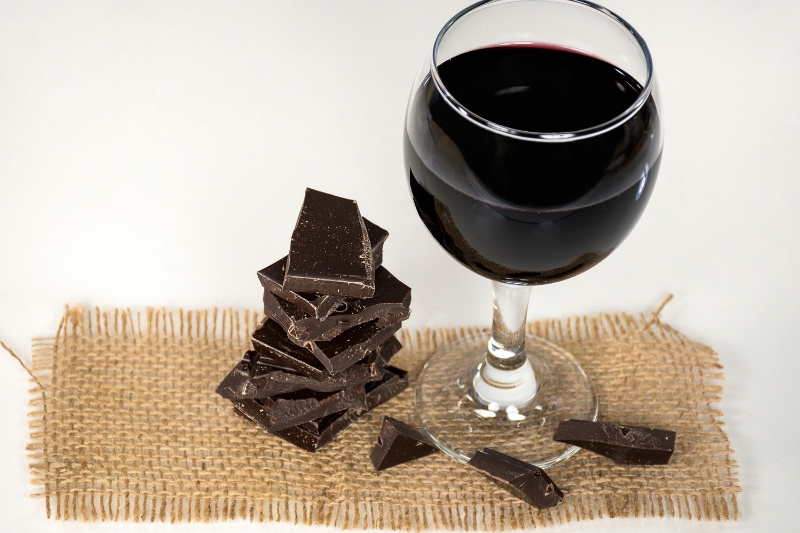 Wine and Chocolate Pairing Events at Great Estates Okanagan Wine Experience Centre in Penticton
If you love wine and you love chocolate then there's no doubt that participating in our Wine + Chocolate = Happiness experiences will put you in your happy place.
Join our wine educators for an indulgent experience learning how to pair chocolates with four of our wines from the South Okanagan! Discover how delicate dark chocolates filled with organic Okanagan fruits pair beautifully with red, white, and dessert wines.
We kick the Wine + Chocolate = Happiness experiences off with a glass of sparkling wine. We then explore the world of chocolate, fruit, and South Okanagan wine to discover how these decadent flavours enhance and contrast one another.
We've partnered with Maison Mulnati to bring you this amazing pairing experience. New to Penticton, Maison Mulnati is a French artisan chocolatier creating handmade, vegan chocolates without preservatives. Some are even infused with our finest selected vintages of wine.
The experience will satisfy the most discriminating of palates and will give you a new appreciation of two of the worlds best things - wine and chocolate.
Book now as space is limited to 10 guests per session.
Wine + Chocolate = Happiness at Great Estates Okanagan Wine Experience Centre
Time: 3:00pm - 4:00pm
Price: $25 plus tax

Dates:
Every Saturday and Sunday through to January 27, 2019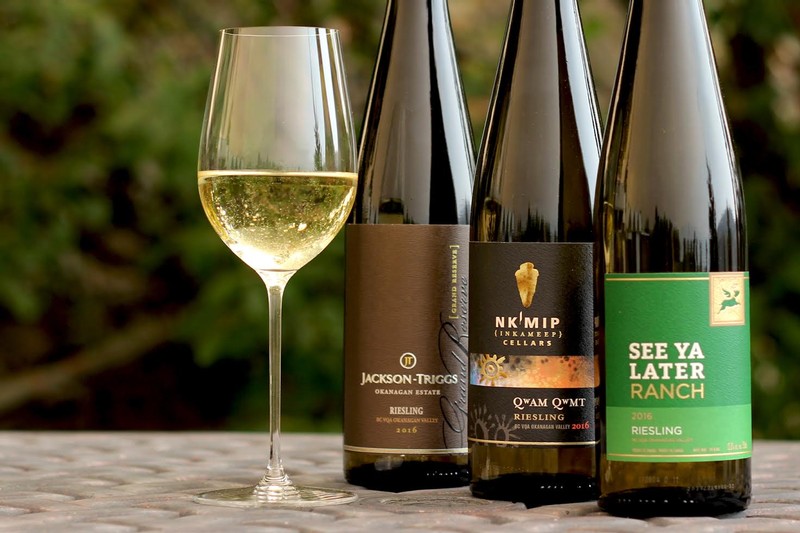 'How' You Drink Effects the Enjoyment of 'What' You Drink
What if your favourite wine could taste even better? If you're not drinking out of a varietal specific glass, you might be able to unlock a whole new level of deliciousness just by changing your glass!
"It's not magic; it's science." That's according to Alysha Harker, a regional territory manager for Riedel Crystal. She says that the company has been studying the physics of wine glasses for decades. What they've discovered over the years is that where the wine lands on your palate when you drink alters how your taste buds interpret the flavour. And, that you can change where that wine lands by changing the shape of the glass. The shape literally forces you to tilt your head at exactly the right angle so that the wine tumbles into your mouth just right.
They also discovered is that there isn't just one sweet spot, so to speak, in the mouth that will make all wines taste better. Each varietal has a different perfect spot on the palate. "The bowl, the length, and the rim diameter determine where specifically that grape should hit on your palate to enhance all of the flavours of that grape, " explains Alysha.
You may have noticed the effects of this yourself. Have you ever tasted wine at a winery or at home and thought it was spectacular and then the next time you try it in a different environment it just doesn't taste the same? It could be the glasses.
So, which glasses are the worst offenders? Alysha says that sadly, it's your novelty glasses - you know, the ones with the cute sayings. "Those glasses do nothing for your wine. You'll notice if you're drinking wine from a glass with a thick rim or something with a rolled rim, or plastic - your wine is only going to taste like alcohol and that's it. You're not going to get any notes and you're not going to get any of the different flavour characteristics. Whether it's from the soil [terroir] to the grape to the nuances, you're not going to get that."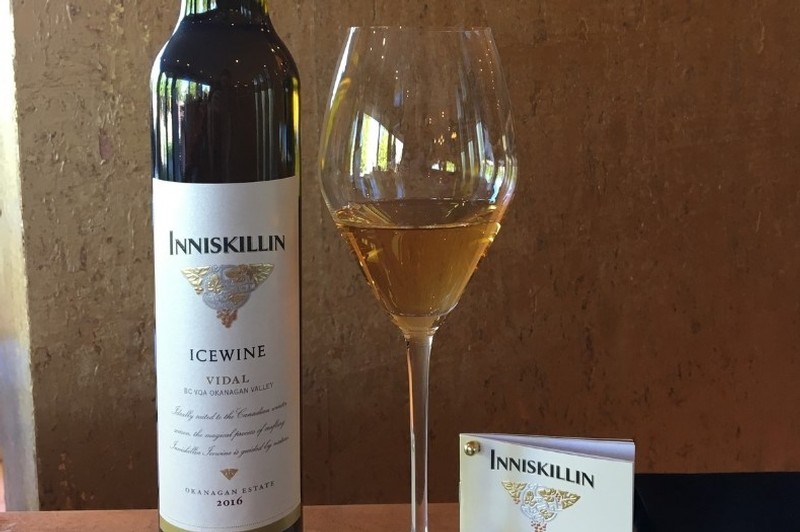 Inniskillin recognized the impact of wineglass shape on the taste of their wines decades ago - specifically on their uniquely Canadian Icewine. They reached out to Riedel and worked alongside them to develop the perfect shape of glass for releasing the full flavour of their Icewine. The glass that was created through this process is not only the one you'll get if you do an Icewine tasting experience at Inniskillin Okanagan - it's also the design you'll get if you buy the Riedel Icewine glasses.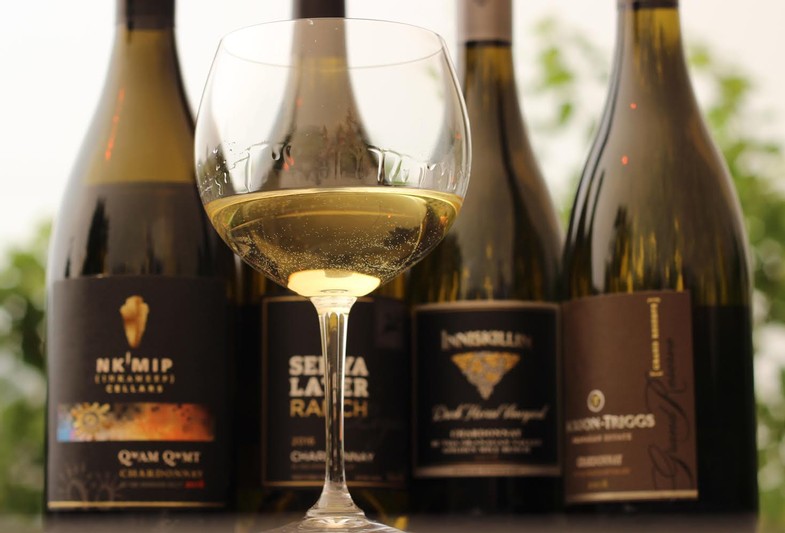 They've also created glasses specifically for sparkling wine, Cabernet/Merlot, Pinot Noir (old world and new world), Riesling/Zinfandel, Chardonnay (oaked and unoaked), Syrah, Burgundy, Bordeaux, and more.
By now you're probably wondering if you need to put an addition on the house just to store all of these styles of glasses!
Alysha suggests you start with glasses for the wine you enjoy the most. After that, she says most people will go with a white aromatics glass - also known as the Riesling/Zinfandel glass. You can also drink Sauvignon Blanc, Gewurztraminer, and Pinot Gris out of it. For a reds glass, she recommends the Cabernet/Merlot since those are the most popular reds in BC.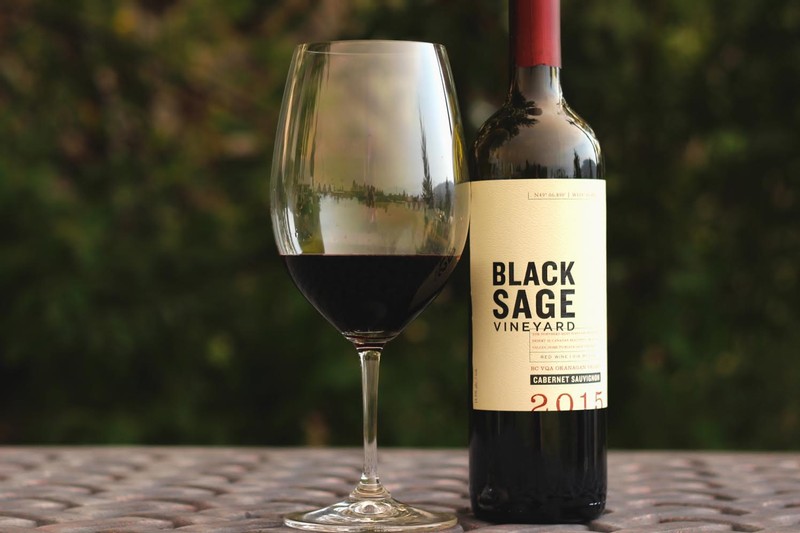 If this all feels a bit overwhelming, just think about it this way - discovering how much the shape of your glass affects your wine is a fun journey to embark on. You get to taste wines and see for yourself what the shape of the glass is doing.
We think it would make a great dinner party theme and Alysha agrees. The trick, she says, is to start with the right glass - taste the wine at it's finest. Then, try it from a non-varietal glass and see what happens. The glass that she says blows people's minds is the oaked Chardonnay glass - especially for people who think they hate Chardonnay!
So, grab some friends and do a little experiment. Find out for yourself if the science really is magic.
Stop by the Great Estates Okanagan Wine Experience Centre for a selection of Riedel glasses and decanters.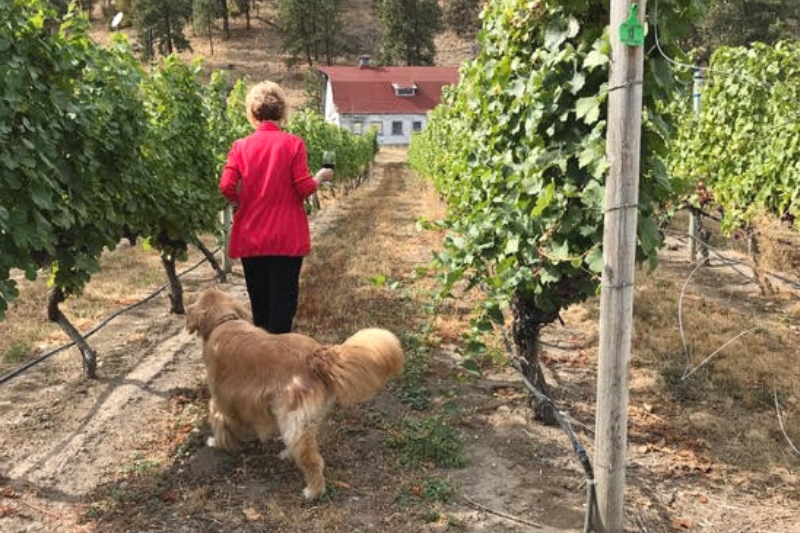 The Perfect Day: Wines, Vines & Canines
Put on your walking shoes, grab your leash and enjoy Vine Tails at See Ya Later Ranch on September 29, 2018. See Ya Later Ranch is proud to be a dog-friendly winery. The property was once owned by a man who was a well-known dog lover and animal rights activist, so it's our honour to carry on this tradition.
Vine Tails is a delightful way to spend an afternoon. Navigate your way from tasting station to tasting station out in the vineyard. At each stop, you'll sip award-winning wine from See Ya Later Ranch and sample a great food pairing. All of this while taking in the spectacular view from the See Ya Later Ranch property high above Lake Okanagan and Okanagan Falls.
And, you get to do this with a group of dog-lovers who all appreciate great wine and delicious food. This is the ultimate in taking the dog for a walk. Or, if you don't have a dog of your own, enjoy other people's dogs!
This event is in the past.