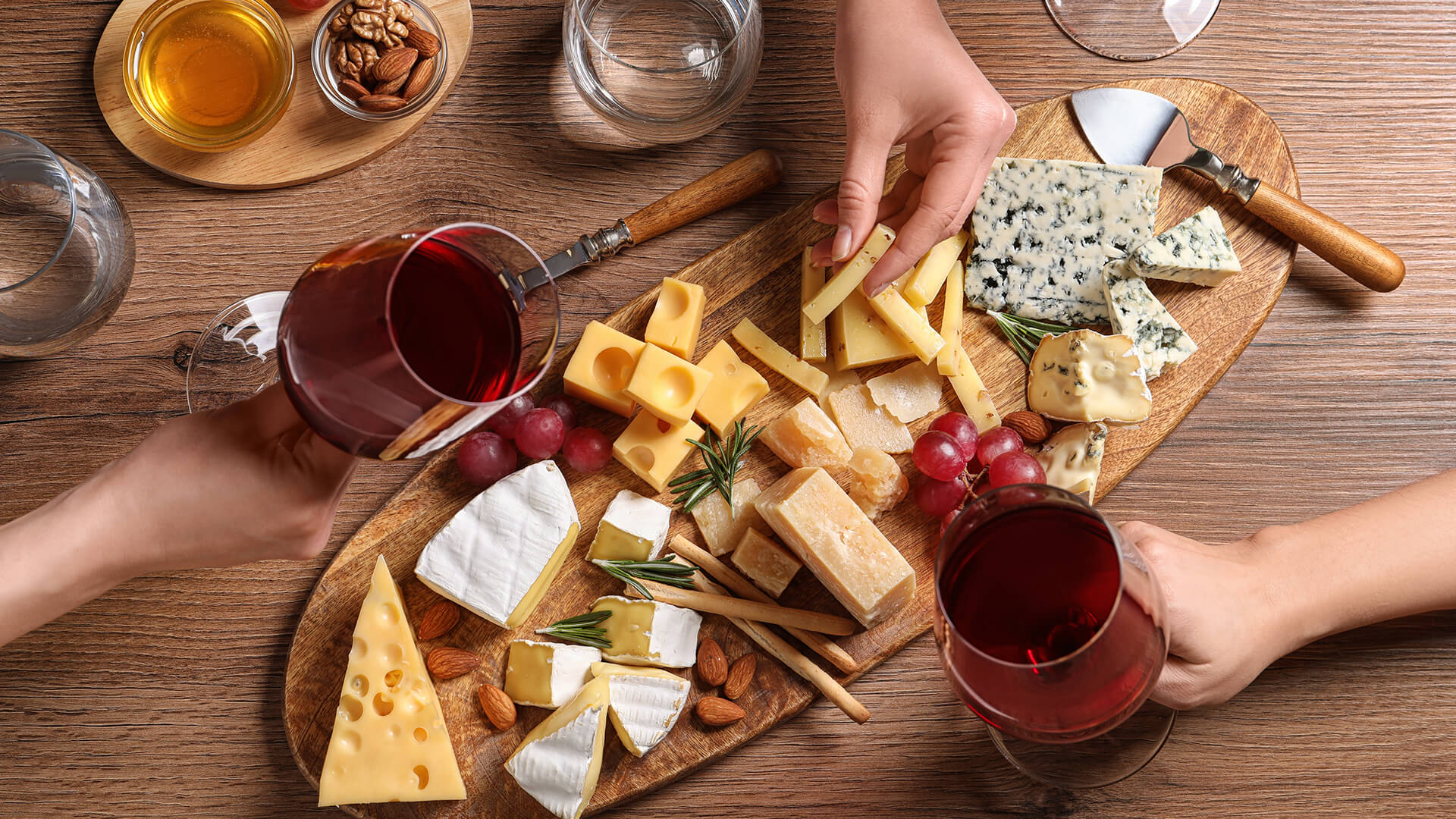 These easy, elevated appetizers are not only super-tasty, but they'll keep your other hand free for your wine glass.
Olive, cheese and pancetta kebabs: Customizable this Italian-style app with your choice of cheese, cured meat and olives. Serve a dry sparkling wine.
Sweet and spicy nuts: Mixed nuts baked with a dusting of sugar, paprika, chipotle and salt: Wicked! Icewine makes a great match here.
Shrimp cocktail: So simple and always so good. Serve with a dry or off-dry Riesling or rosé.
Mini quiches: Make ahead and freeze with pre-made pastry shells or cheat with a box of ready-made – no judgement here. Your favourite crisp white suits this app.
Tater tots with aioli: These bites are high-low irresistible. Sprinkle with fresh herbs and they look fancy too! As with French fries, Chardonnay with these potato bites is brilliant.
Cacio e pepe potato chips: If you know and love the pasta, this treat will be your new go-to. Top kettle chips baked with Pecorino then bake until melted; remove from oven; add a bit more cheese and plenty of ground black pepper, and wow! Try with dry, sparkling wine.
Sausage rolls: Crispy and savoury. This old-school favourite still satisfies, especially with a few fancy mustards. Serve with a red Cabernet blend with bright acidity.
Dried apricots stuffed with chèvre and rolled in fresh thyme: Sweet-meets-savoury bites that are pretty too! Nibble alongside a glass of Viognier or Chardonnay.
Mini toasts with tomato jam and sardines: Who knew canned fish was so chic! Serve with a light-bodied red.
Figs with bacon and chili oil: Sweet, salty, crispy, hot – enough said! A rosé with a tiny bit of residual sugar would be perfect to sip alongside this elegant app.