Mulled Wine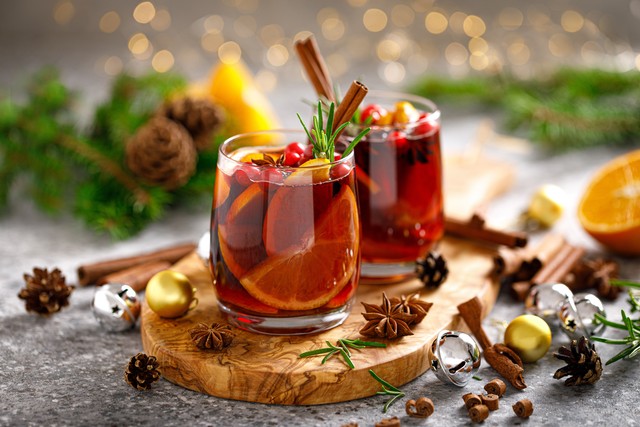 Recipe Date:
November 25, 2021
Measurements:
Imperial (US)
Ingredients
1 Large Orange
1 Bottle of Inniskillin Niagara Estate Series Merlot
1/4 cup Brandy
2 tbsps Maple Syrup or Honey, to taste
2 Whole Cinnamon Sticks
3 Star Anise
4 Whole Cloves
Optional for Garnish: Fresh Cranberries, Cinnamon Sticks, Orange Rounds
Directions
Slice the orange in half through the middle then slice one of the halves into rounds. Place the rounds in a medium heavy-bottomed pot. Squeeze the juice from the remaining oranges into the pot.
Pour the Merlot into the pot, followed by the brandy. Add 1 tablespoon of either the maple syrup or honey. Add the cinnamon sticks, star anise and cloves.
Warm the mixture over medium heat until steaming - about 5 minutes. When you begin to see small bubbles, reduce the heat to low.
Taste the mixture and add another tablespoon of maple syrup or honey if it's not sweet enough. If you prefer it spicier, continue cooking over very low heat for 5-10 minutes.
Serve in your favourite festive mugs with your desired garnishes.