Nk'Mip Cellars Dinner Experiences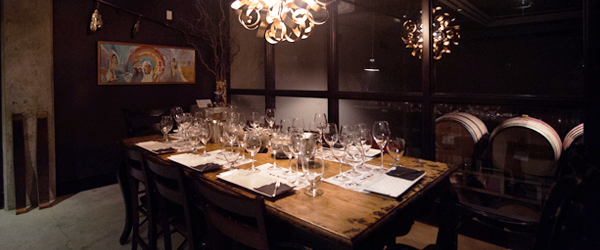 Patio Reception
Starting at $2000; available for up to 100 guests
Offered evenings May-October (July-September offered Monday-Thursday evenings only)
From an intimate reception to a large gathering, Nk'Mip Cellars is the perfect venue for your reception.
---
The Essence of Nk'Mip Dinner
Starting at $100.00 per person; Available for up to 40 guests
Begin your evening with a private progressive tasting. Enjoy tasting signature wines in unique, behind the scenes locations as you learn about the Land and Legacy of our winery. Revel in the views of the Osoyoos Lake from our Patio restaurant during your wine-paired, multi-course dinner.
---
Private Patio Dinner
Starting at $1000; Available for up to 40 guests
Offered evenings May-October (July-September offered Monday-Thursday evenings only)
Reserve our Patio for your private, family-style dinner with a specially prepared menu chosen by you.
---
Dinner Experiences - Booking Guidelines
All private dinner experiences are subject to availability and group size.
To guarantee your reservation with us, a booking agreement will be issued and a valid credit card will be placed on file and a $1000 non-refundable deposit will be taken.
Cancellation within fourteen (14) days of the event date will be subject to 100% of the estimated invoice as outlined in the booking agreement.