Bodacious Bourbon Barrel Aged Red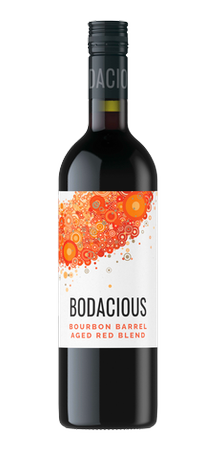 Rich, complex & toasty. Bodacious wines are gaining a following for their bold, yet smooth character.
Rich and fruity with notes of cassis, chocolate and an elongated finish with a touch of toasted caramel, contributed by bourbon barrel ageing. The palate is smooth and elegant, followed by a lengthy finish. Enjoy with grilled steak or barbecue ribs.
Product Reviews