Bodacious Pinot Grigio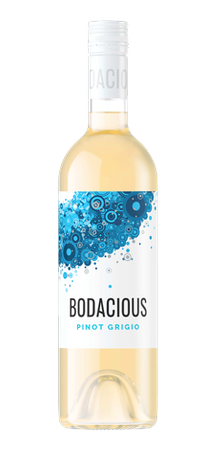 Lively, easy & refreshing.
Lifted aromas of quince, herbs, spice and green apple. The palate is dry, with balanced acidity and medium body. Serve well-chilled as a patio sipper, or pair with garden salads, appetizers and light cuisine.
Shoes off, music on, glasses full — it's how you pinot grigio bodaciously, with a touch of honey and citrus that delights.
Product Reviews