Dark Horse Vineyard 2019 Cabernet Franc
Winery Exclusive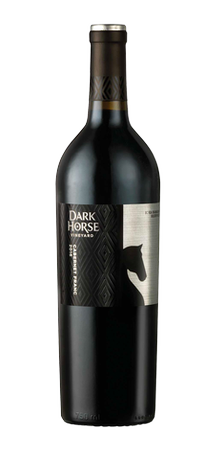 Wine Profile
Tasting Notes
There are ripe raspberries and red plums with subtle notes of vanilla and mocha on the nose. The palate is rich with berries and mocha fl avours with a hint of pleasant herbaceousness. The tannins are plump and approachable, the acid is in balance and the finish is medium to long with the flavour persisting after the last sip.
Vineyard Notes
An unusually cool Fall slowed down berry development, but the stony soil of Dark Horse Vineyard was able to retain a bit more heat than other sandier soils in the valley. The cooler temperatures were very kind to our Cabernet Franc and Pinot Noir as they both display typical varietal character and are very fruit forward. Chardonnay was another standout varietal as it has developed both rich fl avours and structure. Overall, we expect it to be an above average vintage for Darkhorse.
Winemaker Notes
The fruit was gently put through the crusher/destemmer and placed into a stainless steel tank. The wine was pumped over twice daily for the duration of it's 10-day fermentation. The wine was then pressed and transferred into a special selection of French and American oak barrels where it went through secondary fermentation. The wine was then aged for 16 months in barrels before being transferred back into stainless steel tanks prior to bottling.
Production
450 cases produced
Product Reviews
Christy Hanson
(Sep 15, 2020 at 9:40 AM)
This cab franc has a awesome and I don't even drink red wine! Love it