July 4, 2018 | Okanagan Travel | Great Estates Okanagan
Stunning Picnic Spots in the Southern Okanagan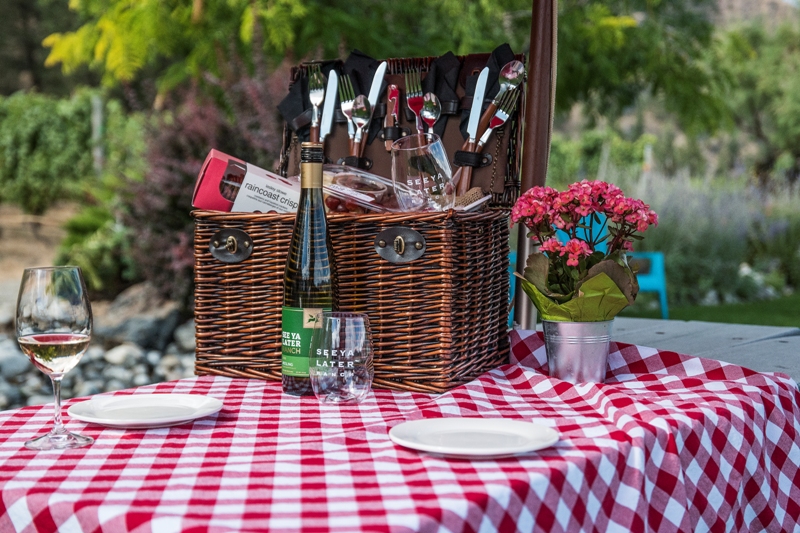 Okanagan Wineries and Parks with Picnic Areas
Nothing says summer quite like enjoying an al fresco meal in a beautiful setting. Luckily, the Okanagan offers plenty of picnic options. And, many of them fit perfectly into a day of wine touring!
We looked at the picnic area in terms of its setting, whether it has facilities, and what other attractions or activities can be enjoyed there. We whittled down the list of options to come up with our top picnic spots in the Okanagan. If you're wondering which wineries have picnic areas, you're in luck. We've included a few in our list.
Top Picnic Spots in the South Okanagan (Summerland to Osoyoos)
Sumac Ridge Estate Winery - Summerland
There are two picnic areas at Sumac Ridge that offer a lovely vineyard vista. You can spread your blanket out on the grass or set yourself up at one of the bistro tables. And, it's a licensed area so you can purchase a bottle at the wine shop and enjoy it on the lawn. Forgot to pack a picnic? No problem. The wine shop also offers nibbles (both sweet and savoury) and there's a cooler in the back stocked with everything you need for a DIY cheese and charcuterie plate. This is the perfect spot for a spontaneous picnic!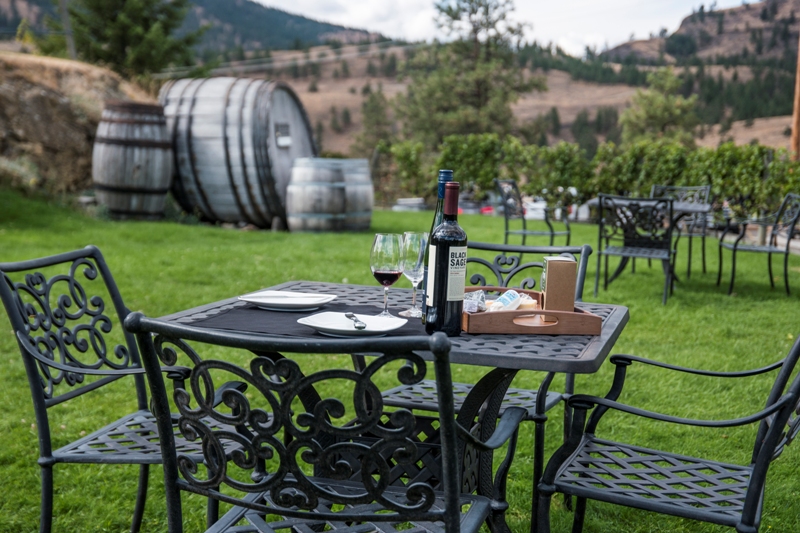 Peach Orchard Park - Summerland
There are a lot of different areas to choose from at this waterfront park. You can grab a stretch of grass close to the water, snag a picnic table, or claim a spot on the beach. This park is perfect for bigger family gatherings thanks to the covered group picnic area. And, if you need to work off some of that potato salad, there's a lakeside walkway. Bathroom facilities, a floating dock, a swimming beach, a doggie beach, and a splash park all make this a great spot for long, leisurely picnic.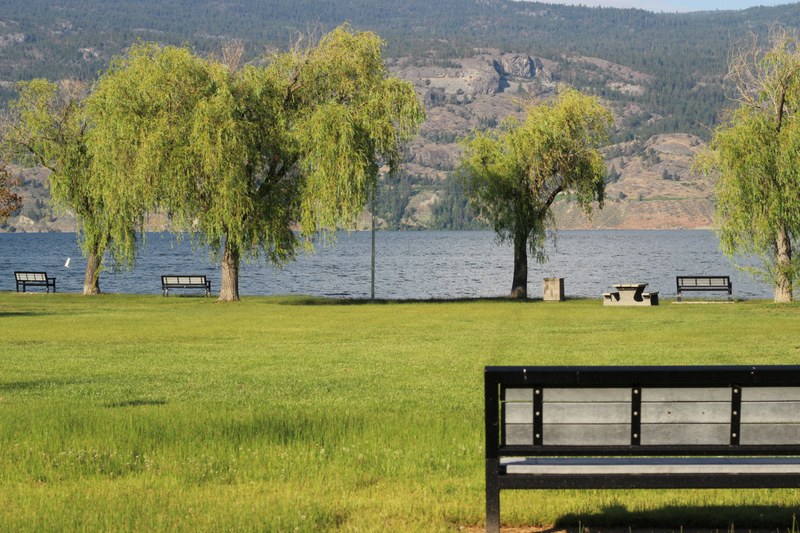 Sun-Oka Beach Provincial Park - South of Summerland
There are several provincial parks along the Hwy. 97 corridor between Peachland and Penticton but Sun-Oka is the best option for a picnic. The first reason for that is the sheer abundance of picnic tables. You can find a table in the trees, on the grass, on the beach; romantically secluded or in a cluster for groups. There are also plenty of areas to lay out a picnic cloth on either the grass or sand. There are also good facilities here, a nice swimming beach, and lots of chirping birds to help you forget that you are steps from the highway. If you like to picnic with your pooch, there's an entirely separate dog beach you're going to love.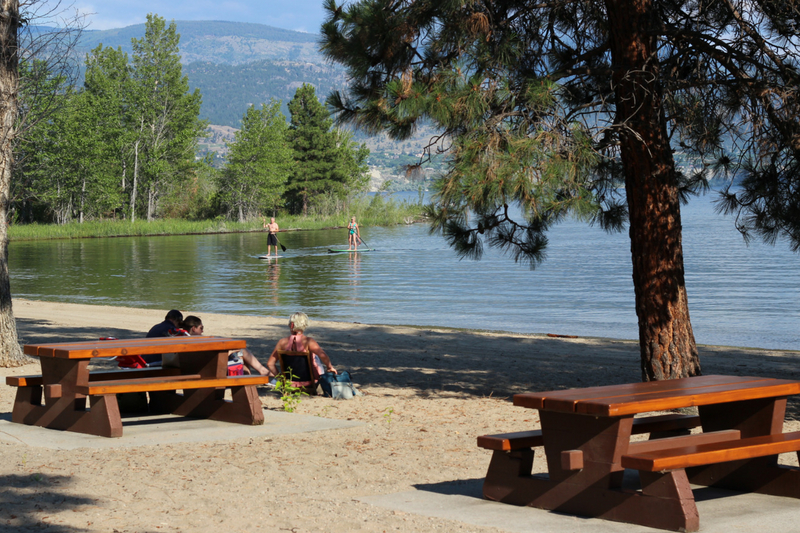 See Ya Later Ranch - Okanagan Falls
You can't beat the scenery from this winery picnic area! See Ya Later Ranch is located above Okanagan Falls with a long view out over the vineyard of Okanagan Lake. It's stunning. The picnic area offers both tables and grassy areas in the garden. You can also choose a shaded spot if you're not a sun-lover. The best part - you can purchase a bottle of wine at the wine shop and enjoy it right away. Now, if you want the wine and views without the hassle of bringing a picnic, the Patio Restaurant is open 7-days a week through the summer.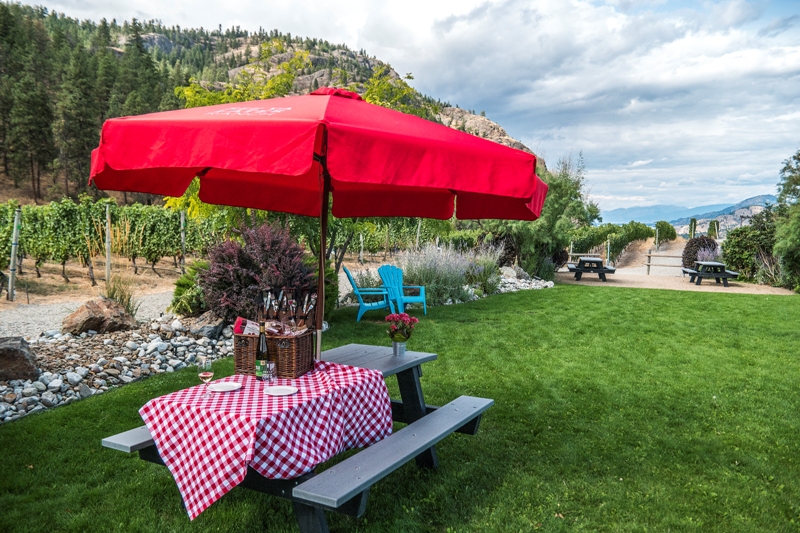 Christie Memorial Park & Kenyon Park - Okanagan Falls
Picnicking at this park is like getting two parks in one - both on the lake. To the East, you have Christie Memorial Park with its grassy area dotted with massive weeping willow trees that just beg to be napped under. Right next door, you have kid-friendly, Kenyon Park with a splash park and playground and lots of grass to run around on. Plus, there's a covered picnic area that is great for big families or groups. There are good facilities here, a shallow swimming area, and you're only a block from the main strip in case you forgot something.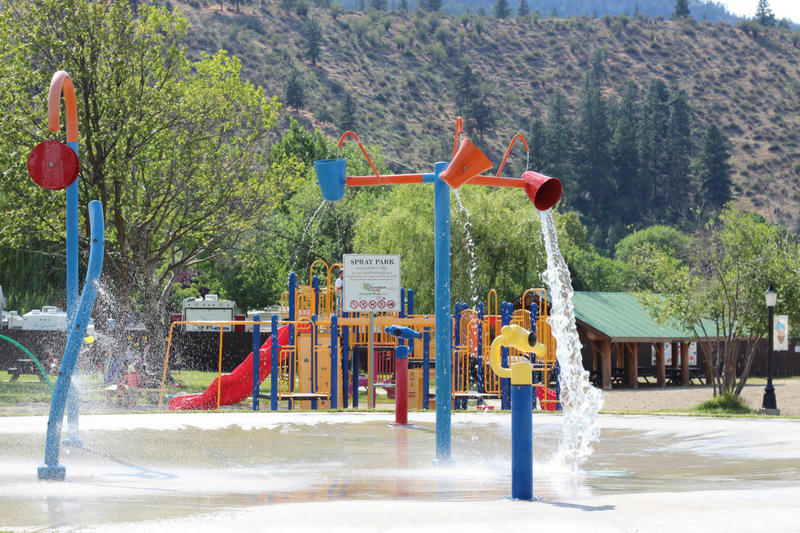 Jackson-Triggs and Inniskillin Winery - Oliver
Fancy a picnic on a winery patio? This location is for you. There's a nice patio table where you are welcome to nosh on your own food while enjoying a bottle purchased from the wine shop. The best part of picnicking here is that there are actually two wineries here - Jackson-Triggs and Inniskillin - you can choose wines from either of their iconic portfolios. The sunny patio offers a vineyard panorama backed by rocky hills. You can also enjoy the delectable food and wine pairing experiences here (in case you show up without a picnic).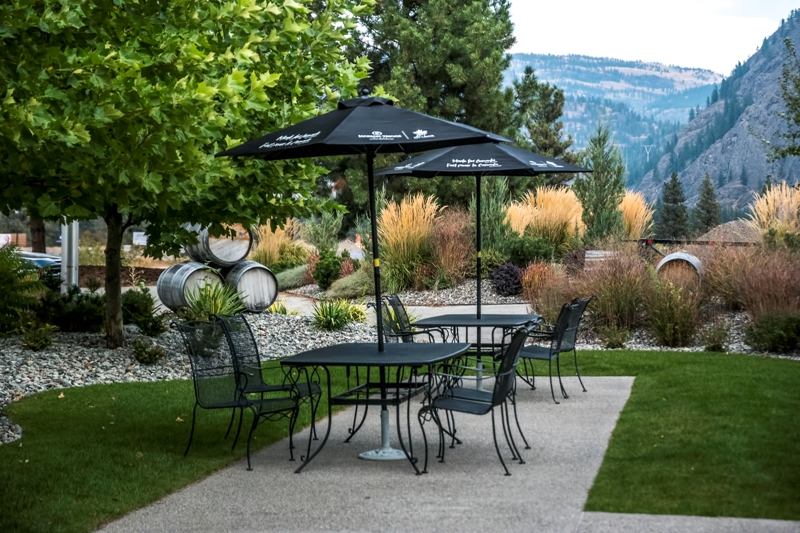 Sẁiẁs (formerly Haynes Point) - Osoyoos
There is so much to recommend this location for a picnic, especially since the campground itself is usually booked solid. The day use area at Sẁiẁs (pronounced s-wee-yous) Provincial Park is set just up from a cute beach right on Osoyoos Lake. There are picnic tables, change rooms and washrooms, trees for shade and plenty of things to entertain you when you're not eating. Take a dip in the lake, walk through the marsh and check out some birds, or learn more about the cultural significance of this site now operated by the Osoyoos Indian Band. After a visit to nearby Nk'Mip Cellars, it's definitely a great place to spend a few hours enjoying the splendor of the south end of the Valley.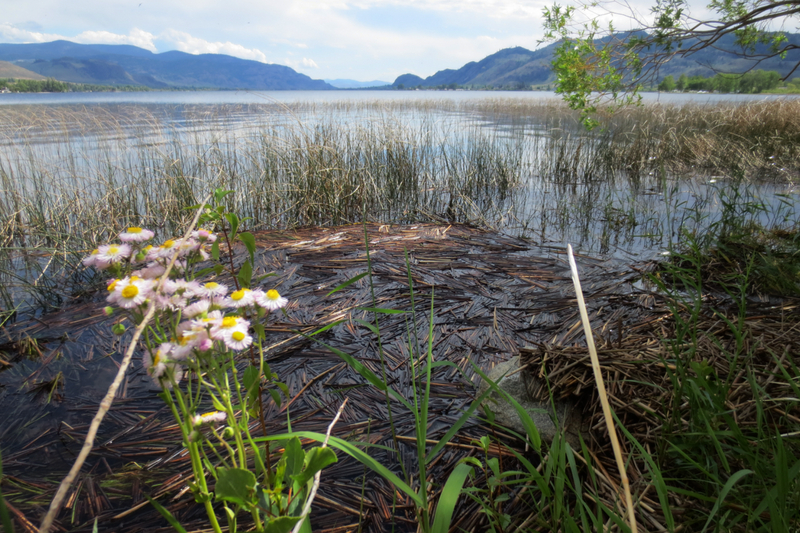 Nk'Mip Cellars - Osoyoos
The first thing you need to know about picnicking at Nk'Mip Cellars is that there is no picnic area at Nk'Mip Cellars! So, why is it on this list? Because you can enjoy all of the things you love about a picnic without the hassle of packing a picnic. The patio restaurant offers a spectacular view, delicious lunch or snack options, and serves award-winning wine by the glass or bottle. This is the place if your idea of a picnic is as upscale as picnicking gets - kind of like glamping instead of camping.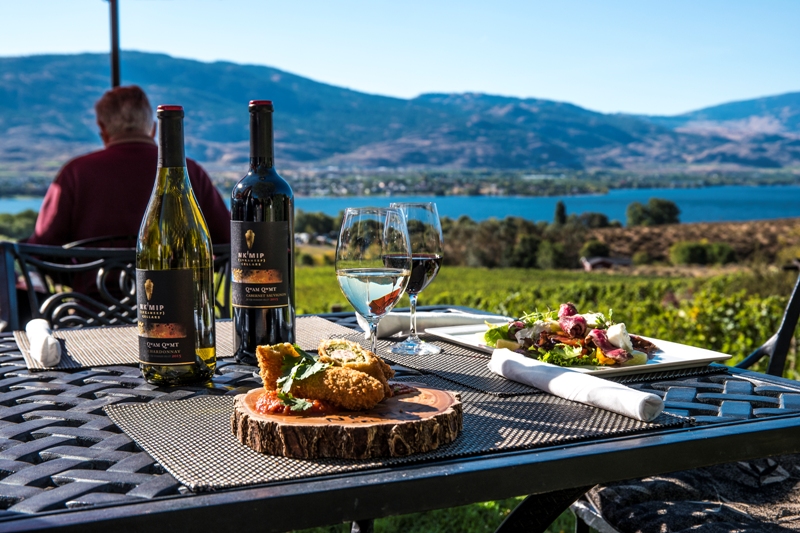 Conkle Provincial Park - Westbridge, BC
This final entry might surprise you and that's because it's a bit of a local's secret and a hidden gem. That's because it's a bit off the beaten track. From Nk'Mip Cellars, head down the hill and turn left on Hwy 3. Watch for signs for Conkle Provincial Park after about 40 km. Turn left on Johnstone Creek Road (which is a bit bumpy going) and continue to follow the signs. So, what makes this spot worth the 1hr + drive from Nk'Mip? The picnic area is located on a pebble and sand beach next to one of the most serene lakes you'll ever lay your eyes on. Plus, there are some rustic facilities, trees for shade, and a couple of tables. Once you get out here, you won't want to leave which is why we suggest arriving prepared with a tent and some wine from Nk'Mip so you can slip into one of the first come/first serve, forested campsites. It's the perfect place to enjoy your wine and leisurely picnic while surrounded by nature.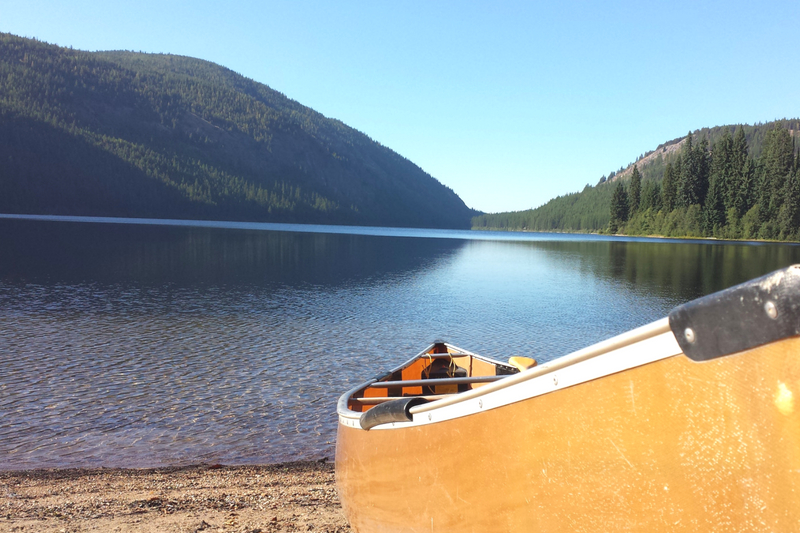 Winery Images by Milk Creative Communications
Comments
Commenting has been turned off.