February 27, 2019 | Okanagan Travel | Great Estates Okanagan
Planning Your Perfect Okanagan Wedding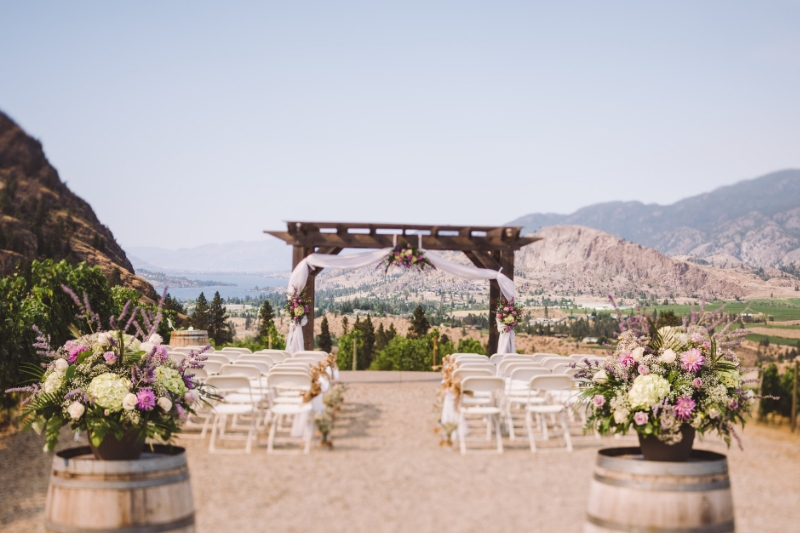 Vineyards, Vistas, and Vino are all Part of a Winery Wedding
Mention the term 'destination wedding' and chances are images of beaches and palm trees pop up. But, that's all changing. Couples today are looking to keep their destination weddings a little closer to home and the Okanagan is becoming a real hot spot.
We'll look at this new trend, explore what it means for couples, and how they can plan an Okanagan vineyard wedding with ease.
Why is the Okanagan so Popular for Weddings?
Monti Samuel is the co-owner of Coco Events and Weddings. She loves to bring couples to the Okanagan for their dream wedding. She says we can thank the exchange rate for the recent interest in Okanagan vineyard weddings.
But it's not just because of the economics. The Okanagan offers couples the whole package as a destination. Monti points out that there's a lot to keep the bridal party and guests happy before and after the big day. Guests can easily make a long weekend or a week out of visiting the beaches, dining, trying out a few adventures (like zip-lining or race car driving), enjoying the spa, and wine touring (of course!).
Or, it might include getting out on Okanagan Lake, explains Monti, "Depending on the size of the group, we've done the night before reception on a big boat."
Tips for Planning a Beautiful Okanagan Wedding
So, how do you pull off the perfect winery wedding when you're hundreds of kilometres away? Monti's response should come as no surprise, "Hire a planner." She's not being smug. The truth is, most destination weddings require a person on the ground who's familiar with all of the venues, the caterers, and the logistics.
Unless the couple wants to take the time to visit the Okanagan in advance and do the leg work themselves, hiring a planner is a pretty smart way to go. But, unlike other destination weddings, there is still a lot of room to personalize the day and make it exactly the way you want.
Start with the Big Picture
Monti says each couple has a vision (usually) and that helps her find the perfect location for them. She does have her favourites, though.
"See Ya Later Ranch is such a special place. It's almost like you're transported into your own little wonderland of a winery where it doesn't feel like there's anything around you. It's such an intimate location even though there is so much space there. And, there's so much for a planner; there is so much to play with. They have so many different locations on the winery for a bride and groom - a location that you can get married in, to tenting, to a big open grassy space, to the big barn that they have, to the patio that you can do something on. You can go out to the front lawn and have a cocktail party, you can go out to the back lawn and have a dance floor, the options there are so diverse."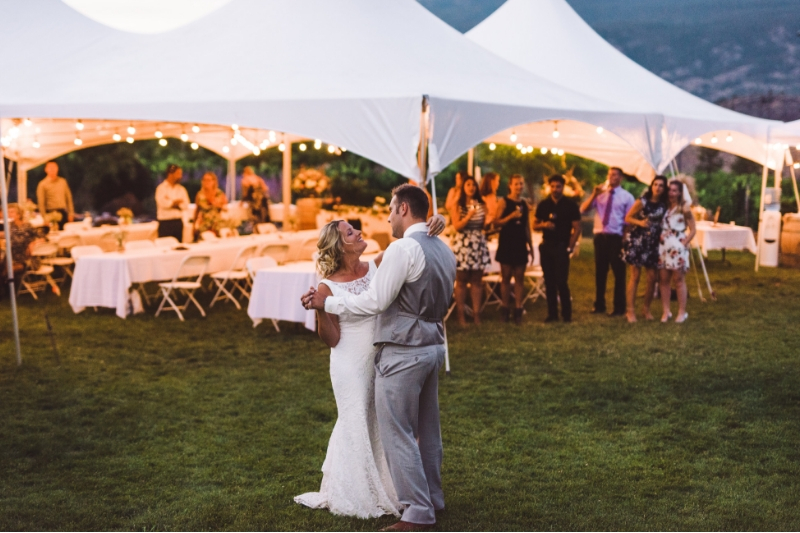 See Ya Later Ranch really does give couples a lot of options on location but the other thing that sets See Ya Later apart is their vast wine portfolio.
Monti says that See Ya Later is an ideal winery wedding location because they've got a good selection of wines, "They've got a sparkling, which is very important at a wedding, and they've got a very diverse choice of reds and whites for a bride and groom. And, at a whole range of price points, as well."
Having a large wine portfolio to choose from is particularly valuable to couples who want to give their guests a really special dining experience that includes wine pairings. Otherwise, when it comes to picking a single wine for dinner, Monti suggests that couples pick a middle of the road red and white for the dinner - a people pleaser. Wine experts at See Ya Later work directly with the couple on wine selection.
One of the best things about having a wedding at a winery is that the guests have the opportunity to experience a real variety of wines. "Guests love it. If you bring guests to a winery where the wine is fabulous, like See Ya Later, even the guests are going to go home with bottles of wine," says Monti.
But, not everyone is a wine drinker and many couples envision also having a cocktail bar. What many people don't know is that a lot of wineries aren't licensed for that. Luckily, See Ya Later Ranch is! So, the martini crowd can easily mingle with the vino lovers.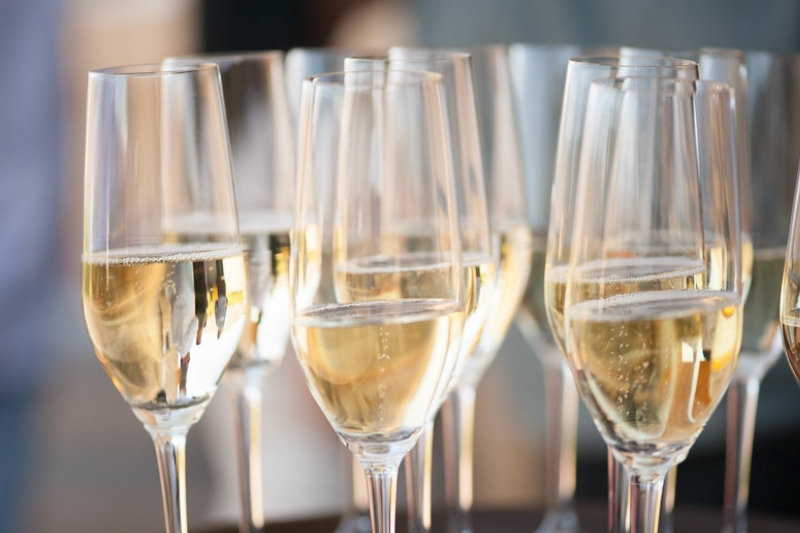 Dialing in the Details
Beverage licenses are just one of the little details that couples have to figure out. More importantly, they have to know which questions to ask when it comes to planning their big day. They might have this perfect picture in their minds but it's all of the little details that add up to create that picture.
Some couples enjoy figuring out these details and, when it comes to a destination wedding, sometimes having a 'partial planner' is all they need. This is someone who will join the couple in the last month or so to make sure all of the T's are crossed and the I's dotted. It helps to take the pressure off the couple during an already stressful time. These planners coordinate with the winery so that the couple can relax and enjoy the day.
See Ya Later Ranch loves to host weddings and has comprehensive packages to choose from or is happy to create custom options. Whether the bride and groom dream of saying 'I Do' in front of a scenic valley vista, dine in the vineyard, or dance barefoot on the lawn, every detail will be taken care of. Especially with the help of planners like Monti at Coco Events and Weddings. See Ya Later Ranch is honoured to be one of Coco's preferred venues.
Photo credit: Kevin Trowbridge Photography
Comments
Commenting has been turned off.