Vanilla-Infused Icewine Frenched Toast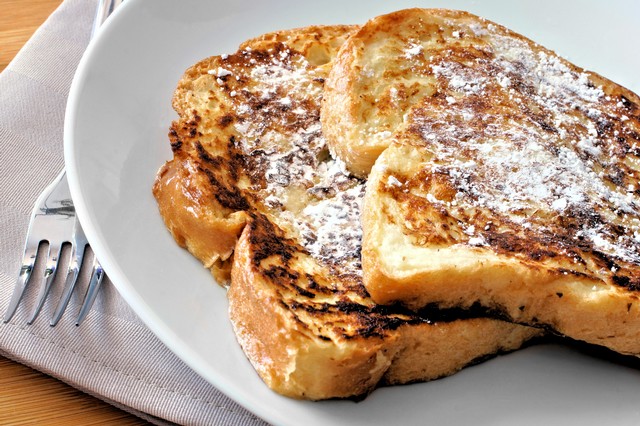 Measurements:
Imperial (US)
Ingredients
1 egg, lightly beaten
2 egg whites
3 tbsps vidal icewine
1 tsp sugar
1 vanilla bean, split lengthwise
1/2 cup whole milk
1 tbsp unsalted butter
8 thick slices of baguette, cut on a diagonal
1 cup pure maple syrup
1/2 cup vidal icewine
icing sugar for dusting
Directions
Place the egg, egg whites, 3 tbsp of Icewine, and sugar in a bowl and whisk to combine. Using the tip of a sharp knife, scrape the seeds from the vanilla bean into the egg mixture. Add milk and whisk until frothy.
Heat a large skillet over medium heat and melt butter. Dip a few pieces of bread into the egg mixture, soaking both sides well, and place in the skillet. Cook for 2 minutes on each side or until lighlty golden. Repeat with the remaining bread.
Mix maple syrup with 1/2 cup of Icewine. Serve frenched toast dusted with icing sugar and drizzled with maple/Icewine mixture.

Match with a Vidal Icewine for the perfect Sunday morning brunch pairing.