Summer Wine Mojito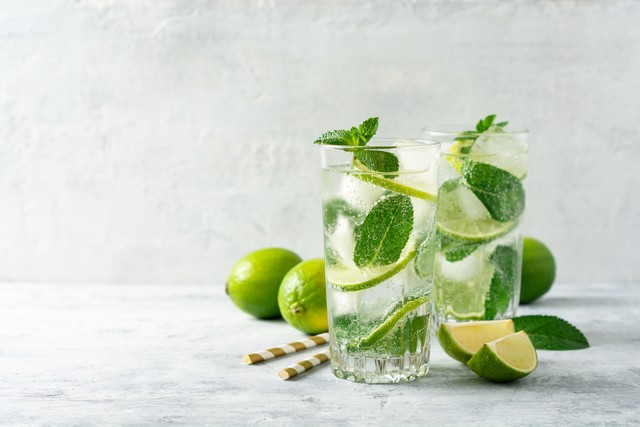 Measurements:
Imperial (US)
Ingredients
2 lime wedges
6 fresh mint leaves
1 tsp agave syrup
1/2 cup chilled Sauvignon Blanc, Riesling or dry white wine
1/4 cup chilled club soda
ice
Directions
Combine the lime, mint and agave in a small pitcher and muddle gently with a spoon.
Add the wine, club soda, and ice. Stir.