Spring Pea Soup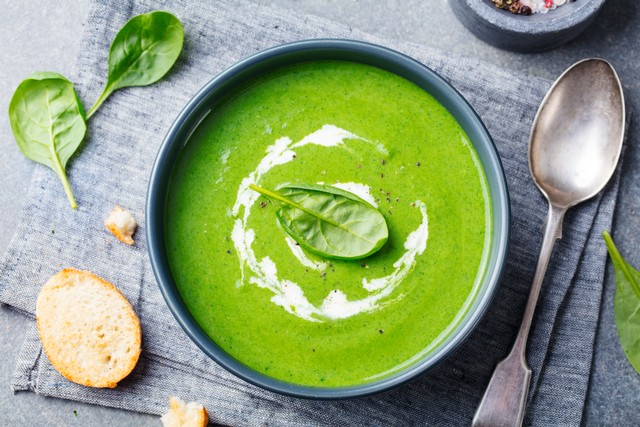 Measurements:
Imperial (US)
Ingredients
1 medium onion, peeled and diced
3 garlic cloves, peeled and minced
2 tbsps unsalted butter
3 cups green peas, fresh or frozen
2 1/4 cups water
1 1/2 tsps salt
1/2 tsp pepper
Directions
Melt butter in medium size saucepot, add onions and garlic. Sweat on low heat until tender (about 5 minutes). Add Peas, salt and pepper, cover with water. Simmer on low for 10 minutes, remove from heat. Purée in a blender for 2 minutes until texture is smooth. Serve immediately or cool in an ice bath to retain colour, then reheat when needed.

Pair with an aromatic white such as Gewürztraminer or Sauvignon Blanc.