Spring Herb Salad with Lemon & Honey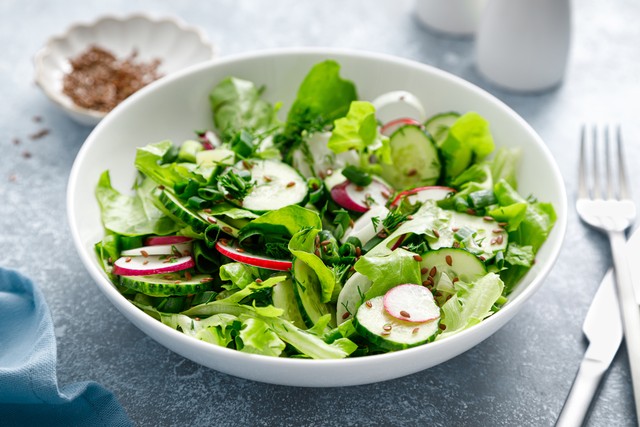 Recipe Date:
April 21, 2023
Measurements:
Imperial (US)
Ingredients
8 ozs Baby Arugula
1 bulb Fennel with Fronds Attached
1 bunch Basil
1 bunch Tarragon
1 bunch Dill
1 bunch Chervil or Parsley
1 bunch Chives
2 Lemons, juiced
2 tbsps Liquid Honey
2 tbsps Olive Oil
Directions
Pick the green fronds from the funnel bulb and reserve. Next cut the funnel in half veritcally. Slice very thinly, preferably on a mandolin. Gently pick the leaves of the basil, tarragon, dill and chervil. Slice the chives very finely. Toss the argula, fennel, and herbs together. Add in the lemon juice, honey and olive oil. Mix well. Season the salad with salt and pepper to taste.
Tip: add in additional salad ingredients like radish and cucumbers for an extra crunch!