Italian Holiday Cookies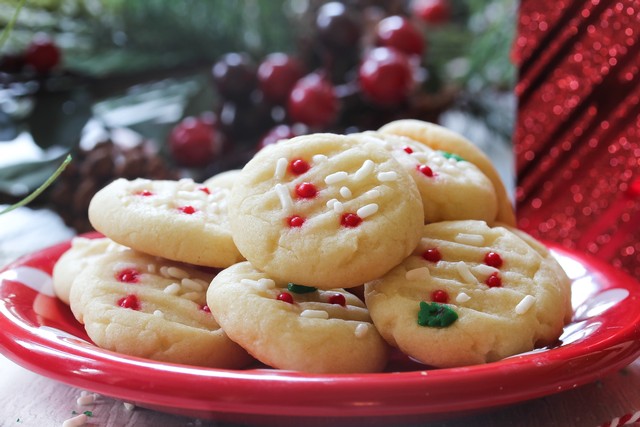 Recipe Date:
November 4, 2021
Measurements:
Imperial (US)
Ingredients
1 cup Butter, softened
2 cups Sugar
3 Large Eggs, room temperature
1 carton Ricotta Cheese
2 tsps Vanilla Extract
4 cups All-Purpose Flour
1 tsp Salt
1 tsp Baking Soda
1/4 cup Butter, softened
4 cups Confectioner's Sugar
1/2 tsp Vanilla Extract
4 tbsps 2% Milk
Coloured Sprinkles
Directions
Preheat oven to 350°.
In a bowl, cream together butter and sugar until light and fluffy. Add the eggs, one at a time beating well after each addition. Beat in ricotta and vanilla.
Combine flour, salt and baking soda; gradually add to creamed mixture.
Drop by tablespoonfuls onto greased baking sheets. Bake for 12-15 minutes or until lightly browned. Remove to wire racks to cool.
In a large bowl, cream together butter, confectioners' sugar, vanilla and milk until just combined. Frost cooled cookies and immediately decorate with sprinkles.
Enjoy with a glass of Icewine for the perfect pairing!