Icewine Crème Brûlée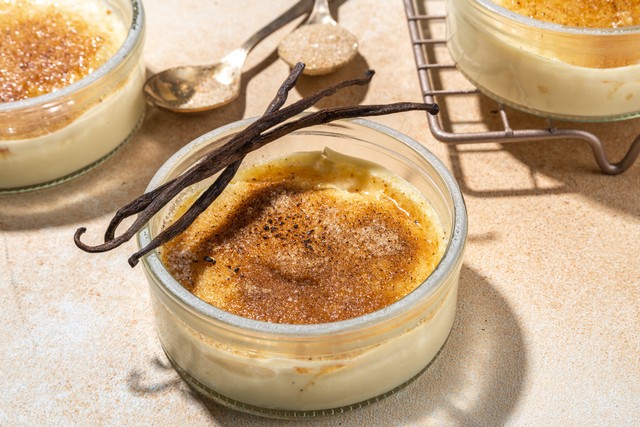 Recipe Date:
February 16, 2023
Measurements:
Imperial (US)
Ingredients
2 1/2 cups Whipping Cream
3/4 cup Sugar
1/2 cup Icewine
2 tbsps Lemon Juice
1/4 cup Maple Syrup
3 tbsps Regular Rolled Oats
1 1/2 cups Mixed Fresh Berries
Directions
Heat cream and sugar over medium heat, whisking occasionally until sugar is dissolved. Remove from heat and stir in Icewine and lemon juice, allow to cool for 15 minutes then pour into serving dishes. Chill overnight to set - at least 8 hours.
For the brûlée, preheat the oven to 375 degrees fahrenheit. Line a tray with foil and grease. Combine the maple syrup and oats until they are fully coated, then pour onto prepared tray. Bake for 15-20 minutes, until bubbling. Cool completely.
To serve, arrange the fresh berries over the custards and break off shards of the brûlée to add on top. Serve immediately.