Crab Cakes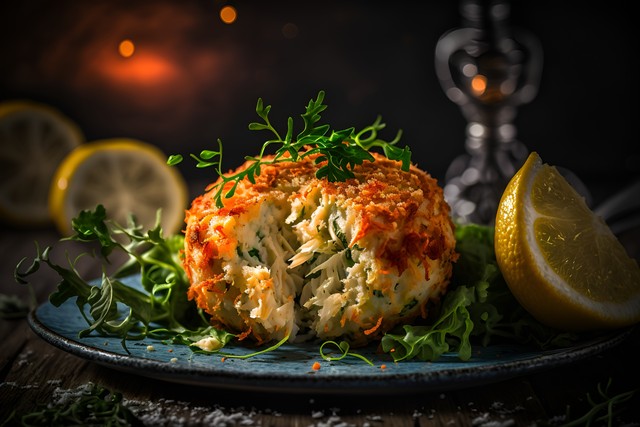 Recipe Date:
September 27, 2023
Measurements:
Imperial (US)
Ingredients
36 Saltine Crackers, crushed
1/4 cup Milk
1 lb Fresh Crabmeat, in large pieces
1/4 cup Mayonnaise
1/4 cup Chives, finely chopped
1 tbsp Butter, melted
1 tbsp Lemon Juice
1 tsp Dijon Mustard
1 Egg
1/2 tsp Tabasco Sauce
Pepper, to taste
2 tbsps Olive Oil
Directions
In a bowl, combine half of the crushed saltine crackers with the milk. Let sit for 5 minutes. Add the remaining ingredients, except for the oil and mix carefully to avoid breaking up the crabmeat. Season with pepper.

With your hands, form the mixture into 4 patties and place on a large plate. Press each patty into the remaining crushed crackers and coat well.

In a non-stick skillet over medium heat, brown half of the patties at a time in the oil for 4 to 5 minutes on each side or until nicely browned. Drain on paper towels. Cook the remaining patties and add more oil as needed.
Enjoy with September's Wine of the Month - Inniskillin Reserve Fumé Blanc.