Classic Inniskillin Icewine Martini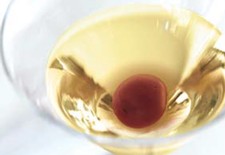 Measurements:
Imperial (US)
Ingredients
1 oz Inniskillin Vidal Icewine
2 ozs premium vodka
frozen grape
Directions
Mix Inniskillin Vidal Icewine with premium vodka. Shake over ice and garnish with a frozen grape. Mix a twist of the classic version and try with other Icewine varietals such as Cabernet Franc or Riesling!