Butter Tart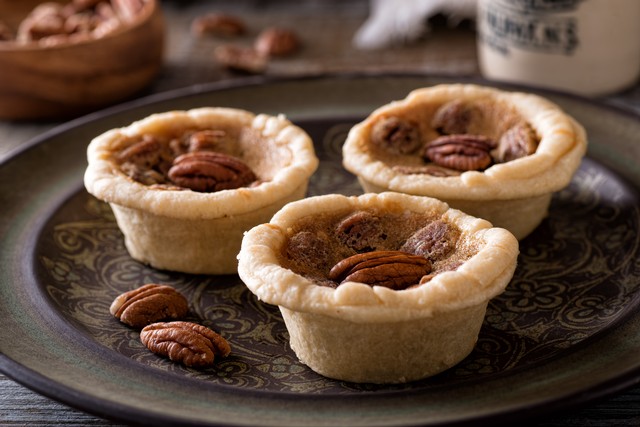 Measurements:
Imperial (US)
Ingredients
2 eggs
1 cup brown sugar
1 cup Vidal Icewine or Vidal Syrup
2 tbsps melted butter
1 tsp vanilla
1 cup figs, chopped
24 tart shells
2 cups 35% cream
1 vanilla bean
3 tbsps sugar
2 tbsps vidal icewine
Directions
Filling
In a bowl, mix Vidal syrup, brown sugar, butter, and eggs. Add vanilla and stir in figs. Fill tart shells and bake at 400°F for 10 minutes or until golden brown.

Chantilly
Combine all ingredients in mixer and whisk on medium setting with a whip attachment. Chill in the refrigerator. Top tarts with chantilly. Pair with Vidal Icewine and enjoy!