Icewine Apple Fritters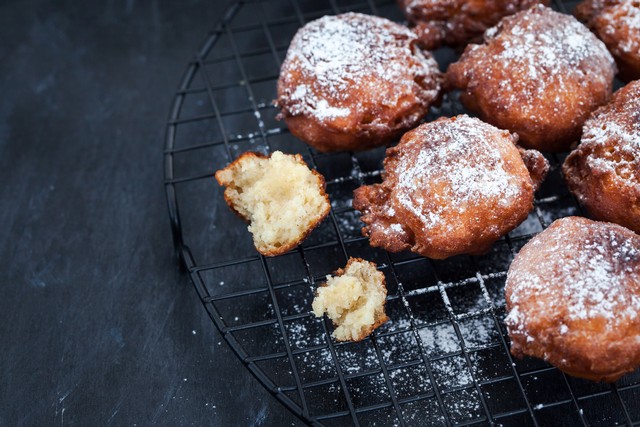 Recipe Date:
October 1, 2021
Measurements:
Imperial (US)
Ingredients
1 cup All-purpose Flour, sifted
1/4 cup Sugar
1 tsp Salt
3 tbsps Milk
3 tbsps Inniskillin Okanagan Vidal Icewine
1 Egg
1 cup Apple, grated
1/2 cup Sugar
2 tsps Ground Cinnamon
2 tsps Baking Powder
Directions
Sift together the flour, 1/4 cup sugar, salt, and baking powder. Add milk, Icewine and egg; beat until batter is smooth. Fold in grated apple.
Heat pot of oil to 370°F. Drop teaspoonfuls into hot oil and fry for about 2 to 3 minutes, until nicely browned. Drain well on paper towels. Mix 1/2 cup sugar with 2 tsp ground cinnamon to creat a cinnamon sugar. Roll fritters in cinnamon sugar while still warm. Bake in a 350 degree oven for 5 minutes to finish cooking center.

Serve warm with Vidal Icewine.