Vintage Ink Pink Ink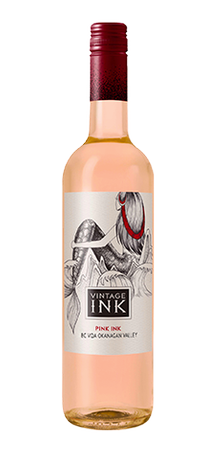 Wine Profile
Tasting Notes
Bright acidity with aromas of crabapple, watermelon, raspberries, strawberries and yellow peach. Off-dry, pleasant and fruity, this wine is perfect with food or on its own.
Production Notes
A mixture of Cabernet Sauvignon, Syrah and Merlot. Each parcel was brought in separately and pressed lightly in order to leave behind dark colours and tannins. Fermented separately in stainless steel tank, it was later blended together in order to achieve a balance of fruitiness and crisp acidity.
Food Pairing Notes
It's perfect with a nice juicy Hamburger, pepperoni pizza, barbecued brisket, or apple and goat cheese salad with walnuts. Cheese: feta, goat's cheese.
Product Reviews