Sumac Ridge 2022 Private Reserve Gewurztraminer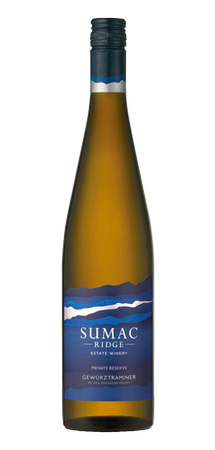 Wine Profile
Tasting Notes
Highly aromatic notes of Rose petal, Lychee, and Ginger with a smooth palate and low-medium acidity.
Vineyard Notes
Berry development really took off due to the very hot summer. Because of this, the window to pick sparkling wine grapes was very short. Luckily, our vineyard crews were ready to roll and were able to bring them in while they had their vibrant acidity and citrusy aromas. Our white varietals benefitted greatly from the heat and display strong aromatics and structure. Our reds benefitted from the warm October and are rich in fruit flavour with a silky-smooth finish.
Production Notes
Intensity was the defining characteristic of 2020. Decreased berry size and fewer bunches resulted in highly aromatic, concentrated whites. This wine was no exception. Harvested in early October, the grapes themselves were like tiny blasts of flavour. Pressed, fermented, and stored in stainless steel tank.
Food Pairing Notes
A great pairing for spicy foods or roasted meats. Try it with Crab Rangoon with spicy dipping sauce, Chana Masala, or a Middle Eastern Lamb Stew. Cheese pairings include Brie, Ricotta and Camembert.
Product Reviews