OPEN Smooth Red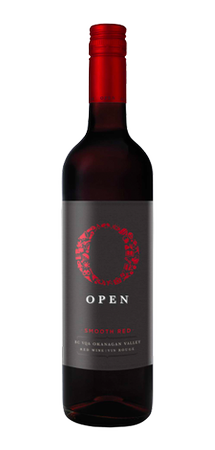 12 or more units
$9.99/unit
What it tastes like
Caramelized berries
Rich dark fruit
Toasted oak
What it goes with
Marinated steak
Rich cheeses
Chocolate desserts
Wine Profile
Tasting Notes
What it tastes like: Ripe red berries, Candied Cherry, Raspberry & Chocolate
Food Pairing Notes
Tomato based Pasta Dishes Thai Curries Spicy Asian Cuisine Blue Cheese Banquet Burger
Other Notes
Open wines celebrates the social side of our lives, when we create connections that transform moments into occasions. Free your mind. Express yourself. And above all, be Open.
Product Reviews
Madeleine
(Apr 30, 2020 at 7:02 AM)
I'll have to let it st a while
Debbie Krueger
(Jan 13, 2021 at 11:54 AM)
I bought a case of this wine on line a few months ago. It was not only delicious, but after opening it keeps extremely well, which is a huge plus if you can't finish the whole bottle at one sitting.
Kathy
(Jul 4, 2022 at 7:35 PM)
Great wine for the price