Black Sage Vineyard 2020 Zinfandel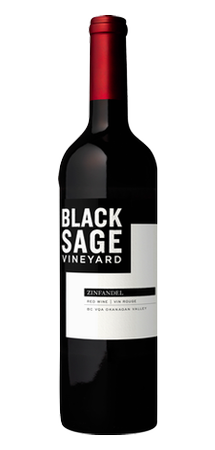 Wine Profile
Tasting Notes
Vibrant dark cherries, blackberries, black currant, chocolate, vanilla notes. The palate is full of luscious berries, ripe plums, dark chocolate and mocha notes. The wine is full and rich with a very long finish.
Vineyard Notes
A very cold winter led to a spring that saw record levels of rainfall, resulting in explosive vine growth. This was followed by some of the warmest temperatures ever recorded for the first week of August in the Okanagan. Even with the slow start to the season, the steady summer heat had our vineyard team harvesting a week earlier than average. Their hard work paid off; aromatic whites are crisp and fresh with a lively palate, while our reds are rich and fruit-forward.
Winemaker Notes
The grapes came in looking and tasting great. They were fermented in stainless steel tanks and pumped over twice daily for 2 weeks before being pressed and moved to barrels. The wine then went through malolactic fermentation and was aged in a blend of American and French Oak barrels for 14-16 months before being racked off.
Food Pairing Notes
Pairing suggestions are grilled steak or lamb, baked pasta, pork, aged gruyere or cheddar, burgers, and classic BBQ ribs
Product Reviews
Bruce
(Oct 22, 2015 at 6:23 PM)
We got one of these in our wine club box a few months ago. Absolutely Spectacular! We have been looking for it ever since! Sold out everywhere. Please make lots more for next year! We'll be by to pick it up.
Stu Saunders
(Oct 27, 2018 at 9:37 PM)
Dark, brooding, earthy. Full bodied, tons of fruit and long, long finish. Big hit with BBQ back ribs. Beats a lot of California zins. Have some cellared and coming back for more.
Stu Saunders
(Feb 8, 2019 at 1:56 PM)
Great body and depth. Long finish. Excellent paired with braised short ribs
Jennifer
(Jul 21, 2019 at 4:28 PM)
We received a bottle in our wine club and have been ordering cases ever since. It's a smooth but bold red. Absolutely love it!
Donna Walsh
(Nov 27, 2020 at 6:05 PM)
Due to some political archaic rule between Alberta and British Columbia I had to order this, ship it to my son in BC and drive there to pick it up and yes, it was that good.
Jennifer Levasseur
(Sep 15, 2022 at 7:38 PM)
I just opened my 2016 Zinfandel and I'm in love❤️ Black Sage makes amazing wines! Top fan!
Jeff McCallum
(Oct 6, 2022 at 10:30 PM)
I'm a huge BlackSage fan always have been ..mainly Cab/Sav Cab/Franc but when I jumped into this 2020 Zinfandel I was really blown away. Deep bold, so many flavours where to begin …in the end Super smooth!! Love it!