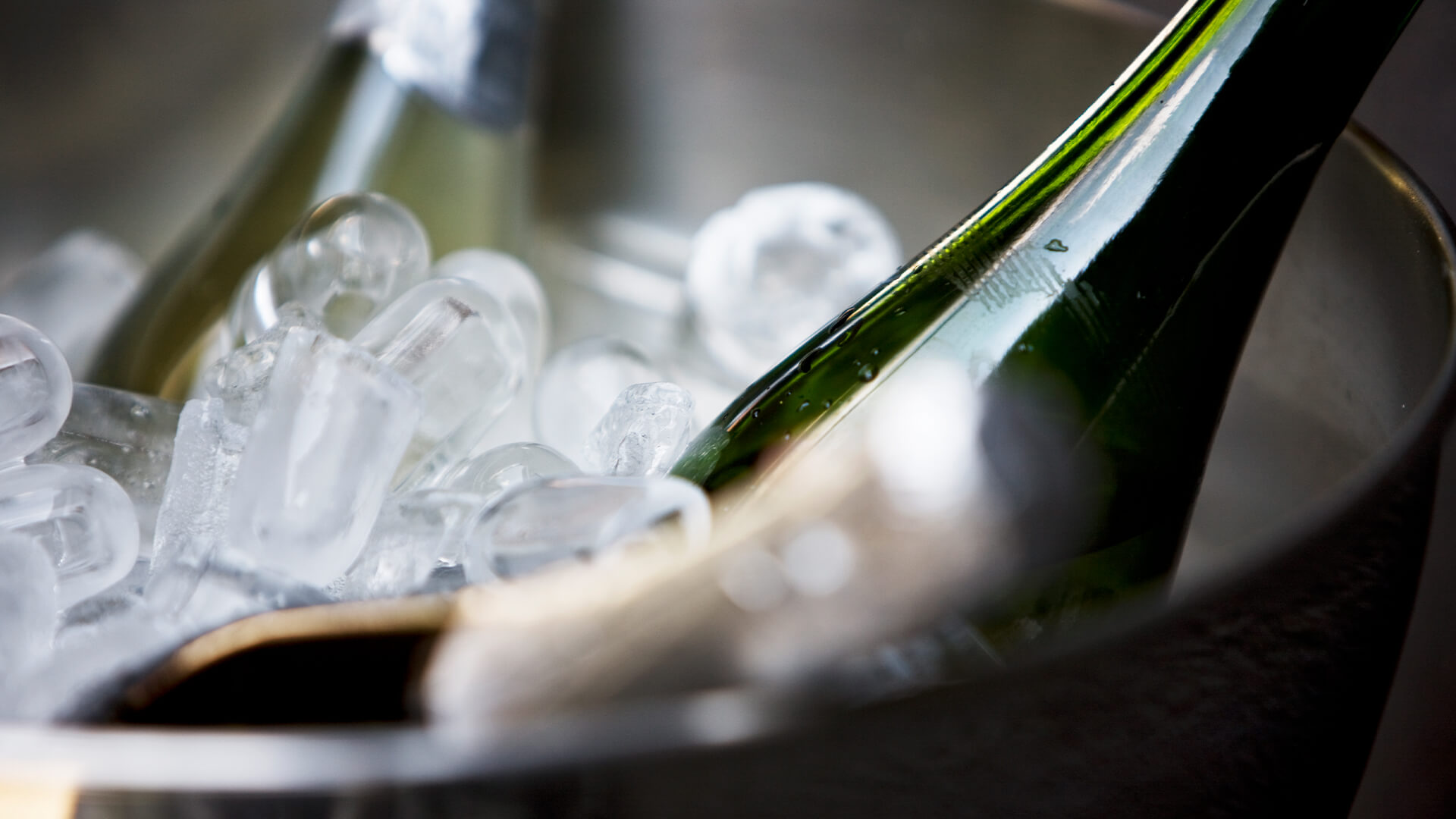 What temperature should wine be served at?
From sparkling wine to light-bodied red wines, follow our guide for tips on the ideal serving temperatures for every type of wine.
To chill or not to chill? That is the question, because serve a wine too cold and you'll lose out on its natural sweetness, primary fruit flavours and aromatics. Serve it too warm, and the wine's subtle flavours and aromas are also lost. Here, a cheat sheet to keep on hand for ideal wine serving temperatures:
Sparkling wine
Serve well chilled (6-10°C).
Because sparkling wines are more neutral wines with respect to aromas, this ensures you play up their bright acidity and beautiful mousse – both delightful when the wine is icy and crisp.
Light/medium-bodied white and rosé wines
Serve chilled (7-10°C).
The average refrigerator is set somewhere around the 4°C mark so an hour or two in the fridge will make that wine "fridge cold". Tip: If you've got a lesser-quality wine, serve it on the cooler side and any less-than-perfect attributes will be minimized.
Full-bodied white wines
Serve lightly chilled (10-13°C).
If you're feeling like your wine is lacking in flavour and aromas, try it on the warmer end of this scale. Note too, that this is a good practice with higher-quality bottles as at warmer temperatures you will be able to taste all of the wine's subtle flavour and aroma nuances to their fullest.
Light-bodied red wines
Serve lightly chilled (13-15°C).
A cool red is a great idea especially in the warm-weather seasons for a more refreshing experience. But do what you love: If you love your Cabernet Franc or Pinot Noir ice-cold, there's no sin in that!
Medium/full-bodied red wines
Serve at room temperature or just below (15-20°C).
Keep in mind that many people keep their homes warmer than this, so if you have a cooler basement, take advantage of the space to store your red wines. They'll last longer too!
Tip: If you're in a hurry and need the quickest chill possible, fill your bucket with ice and then top it up halfway with water. Drop in your bottle. In 10 minutes, you'll be good to pour!