September 24, 2018 | Great Estates Okanagan
Vine Tails at See Ya Later Ranch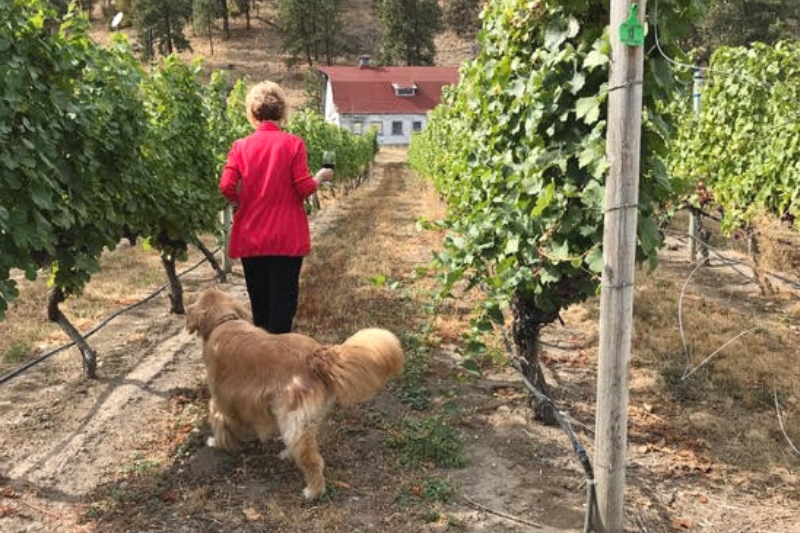 The Perfect Day: Wines, Vines & Canines
Put on your walking shoes, grab your leash and enjoy Vine Tails at See Ya Later Ranch on September 29, 2018. See Ya Later Ranch is proud to be a dog-friendly winery. The property was once owned by a man who was a well-known dog lover and animal rights activist, so it's our honour to carry on this tradition.
Vine Tails is a delightful way to spend an afternoon. Navigate your way from tasting station to tasting station out in the vineyard. At each stop, you'll sip award-winning wine from See Ya Later Ranch and sample a great food pairing. All of this while taking in the spectacular view from the See Ya Later Ranch property high above Lake Okanagan and Okanagan Falls.
And, you get to do this with a group of dog-lovers who all appreciate great wine and delicious food. This is the ultimate in taking the dog for a walk. Or, if you don't have a dog of your own, enjoy other people's dogs!
This event is in the past.
Comments
Commenting has been turned off.