May 30, 2019 | Events | Great Estates Okanagan
Vertical Wine Tasting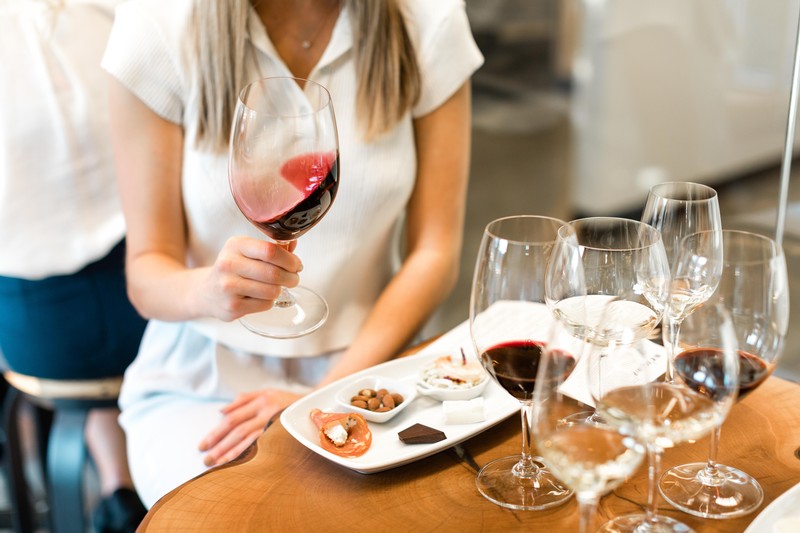 Have you ever wondered why people age their wines? Or how the environment in which the grapes are grown impact the flavour of the wine you are enjoying?
The Vertical Tasting experience at the Wine Experience Centre on July 27 and July 28 is a great opportunity in a fun way to learn about a particular winery, winemaker, their wines and their style.
Guillaume Bidart will lead you through different vintages of the same type varietal from the same winemaker and winery are tasted. He will explain the differences between various vintages and how changes to such things as seasonal temperatures, precipitation and sunshine can change the style and flavor profiles of a wine from one year to another.
At this Vertical Tasting experience, you will enjoy three vintages of our Inniskillin Dark Horse Cabernet Franc and three Vintages of our Black Sage Vineyard Shiraz. Guillaume will explain what took place in the vineyard during the growing season that led up to the harvest of each of the varietals and why each one has a distinct flavor profile.
This tasting will guide you as to how long you may want to age your wines and when you prefer drinking them.
A small plate of food bites will be provided.
This is an experience you will not want to miss. Register below:
Vertical Wine Tasting
Comments
Commenting has been turned off.