January 22, 2019 | Events | Great Estates Okanagan
In the Cellar Series: Standing the Test of Time at Nk'Mip Cellars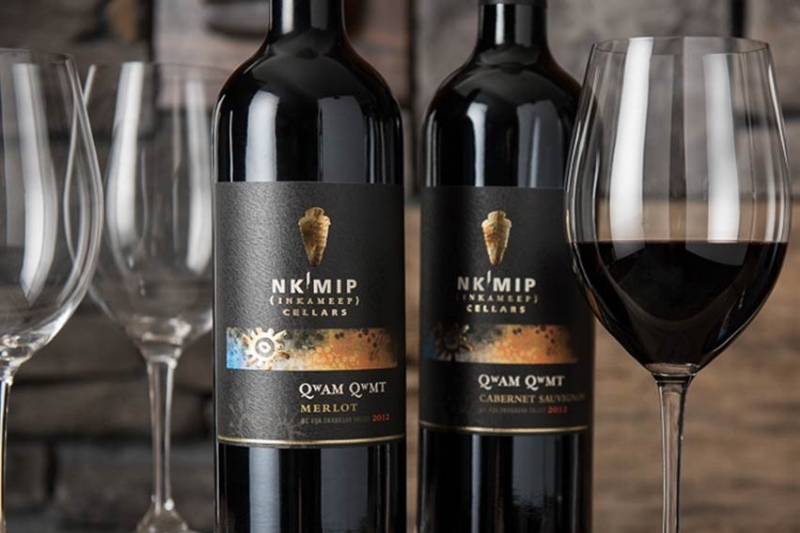 Celebrating Red Wine and Icewine in the Nk'Mip Cellar
The South Okanagan Valley is known for its amazing wines - especially the full-bodied reds and Icewines. It takes a special kind of climate and terroir to allow this to happen. Rarely do you find a place that can offer both the heat and sun required for great, full-bodied red wines and the freezing-cold winters that make Icewine possible.
The Nk'Mip vineyards are such a place and part of the reason they are so legendary.
You're invited to explore the Cellar of North America's first Indigenous owned and operated winery with Winemaker and Osoyoos Indian Band member, Justin Hall. On Friday, Feb. 15th, 2019 he'll show you to the cellar and share a specially selected collection of legendary reds and beautiful Icewines from the Nk'Mip Cellars library. You'll have a unique opportunity to taste how vintage conditions and time in the bottle shape the distinct personality of these wines.
Each tasting session includes 8 samples of wine from mixed vintages ranging from 2002 to current vintage. Space is limited so reserve yours today.
In the Cellar Series: Standing the Test of Time
Venue: The Wine Cellar at Nk'Mip Cellars, Osoyoos, BC
This event is in the past.
Comments
Commenting has been turned off.