November 22, 2018 | Events | Great Estates Okanagan
Home for the Holidays at Jackson-Triggs Okanagan Winery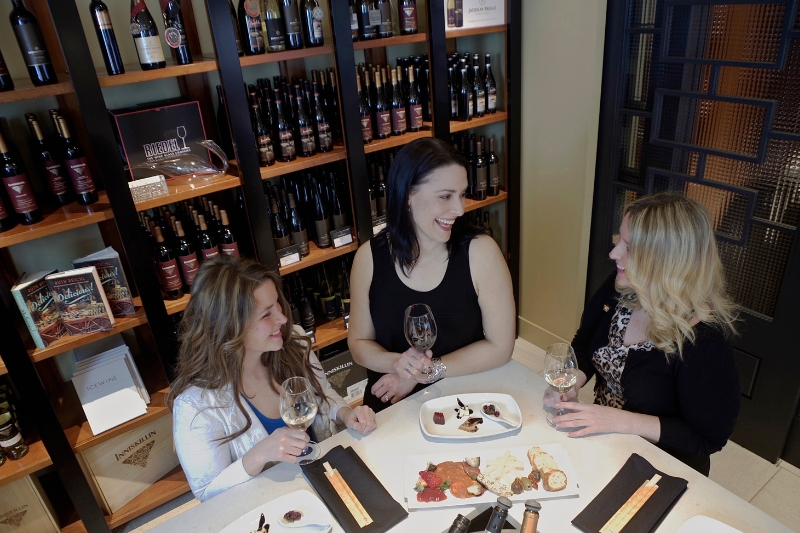 Kickstart the holiday season with this food and wine pairing event.
Come to the winery and enjoy an afternoon of fantastic wines and delicious food bites. It's like a family gathering (without any of the work).
Our Home for the Holidays events include a finely curated selection of Inniskillin Okanagan, SunRock Vineyards, and Jackson-Triggs Okanagan wines. We pair these with delectable dishes that will have your taste buds dancing.
These amazing pairings will also help you host exceptional dinners and parties during the holiday season ahead.
For example, we might explore Christmas dinner pairings like turkey with jalapeno-and-tequila-infused bread stuffing in icewine-sage pan-sauce paired with 2017 Jackson-Triggs 'Grand Reserve' Riesling.
Or, how about something a little lighter like a 2017 Inniskillin 'Discovery Series' Sparkling Tempranillo paired with mixed greens with goat chevre, strawberries, white balsamic & pink peppercorn?
Perhaps, you'll experience a twist on a classic pairing like the 2015 Sunrock Cabernet Sauvignon with braised beef wellington with a green peppercorn red wine pan sauce.
Is your mouth watering yet?
This is just a sample of the curated and carefully crafted food and wine pairings we've got planned for the Home for the Holidays events this year.
You'll have to join us to discover what else is on the menu.
And, don't worry - we won't forget about Inniskillin Okanagan's world-famous icewine! Did you know that Inniskillin Okanagan Winery won the Canadian Wine Producer of the Year Trophy at the 2018 International Wine & Spirits Competition in London, England?
So, of course, we'll be including a pairing featuring Inniskillin icewine!
Let's make your holidays even better by starting with a celebratory afternoon of food, wine, friends, and family.
Home For The Holidays Food and Wine Pairing
Time: 2:00 PM
Venue: Jackson-Triggs Okanagan Estate Winery (Oliver, BC)
Dates:
This event is in the past.
Comments
Commenting has been turned off.