January 25, 2019 | Events | Great Estates Okanagan
Fondue for Two at Jackson Triggs Okanagan Estate Winery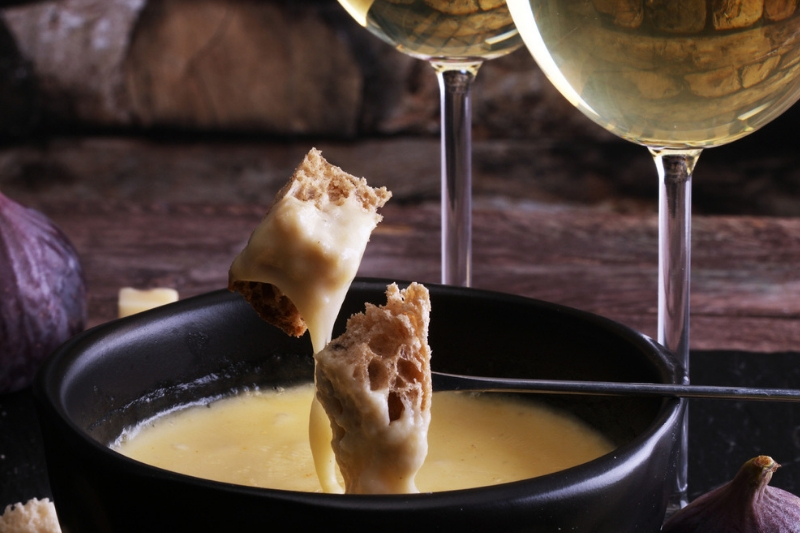 Will You Choose Chocolate or Cheese?
Fondue is a classic winter delight. Whether you like it chocolatey or cheesy, this event at Jackson-Triggs Okanagan Estate Winery will have you dreaming of a long winter.
Choose between the melted chocolate or the melted cheese. Both options come with a flight of wine featuring expertly paired selections from the Jackson Triggs Okanagan and the Inniskillin Okanagan portfolio. You and your dining partner will have an array of delicious bites of food to dip in the fondue pot.
If you've never experienced a fondue before, don't worry. An expert will explain how it works and will walk you through each of the pairings. Plus, they'll help you understand why each wine pairing works so well. This will help you experiment with more food and wine pairings.
It's not just a tasty experience; you'll learn something too!
These food and wine experiences are only available on Sat. Feb. 9th, Sun. Feb. 10th, Sat. Feb. 16th, and Sun. Feb. 17th starting every hour between 12 and 3 pm.
The only thing you have to do is pick the date and make your reservation.
Fondue for Two
Venue: Jackson-Triggs Okanagan Estate, Oliver, BC
This event is in the past.
Comments
Commenting has been turned off.