November 13, 2018 | Events | Great Estates Okanagan
Aromatic Wines Spice Inspired Cuisine Event at Great Estates Wine Experience Centre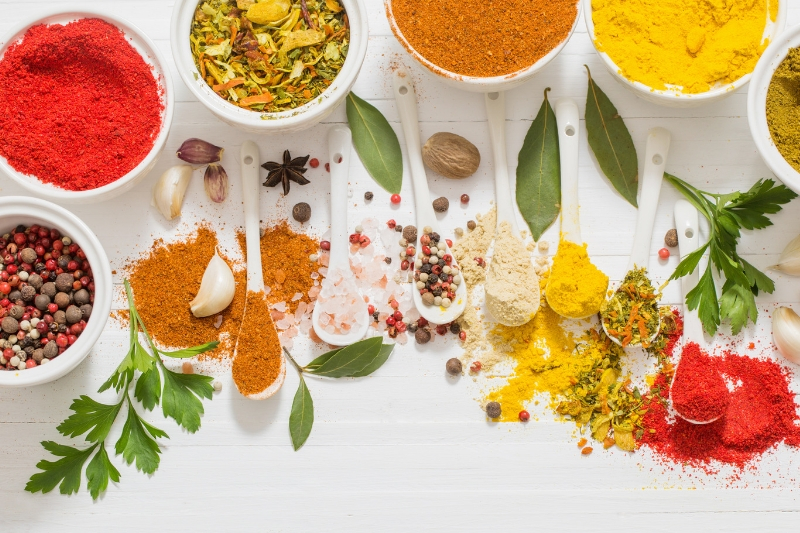 Unexpected Wine Pairings for Spicy Food
There are a lot of different takes on 'spicy food' in global cuisine. For example, we have peppery foods favoured in the Americas, curries in East Asia, and the unmistakable wasabi in Japanese cuisine.
So often, when we're looking to pair spicy foods with wine, we reach for those aromatic whites. And, it makes sense. You're looking to balance out the flavours - a bit of acidity to cut through the spice and bit of sweetness to counter the heat.
But, these aren't your only choices when it comes to wine pairings with spicy foods.
We've set out to broaden your horizons. In one of our newest wine pairing experiences, we explore the world of South East Asian cuisine to find unexpected South Okanagan wine pairings. We had to let go of our preconceived ideas and let our palates guide us. We discovered a few surprising wines that work perfectly with complex, spicy foods.
For example, have you ever considered pairing wasabi tuna with a Shiraz? How about butter chicken with some Zinfandel? If you don't think they work, then you have to try them. We'll make a believer out of you!
Aromatic Wines with Spice Inspired Cuisine is our latest offering at the Great Estates Okanagan Wine Experience Centre.
Join us for a palate-expanding afternoon where we'll sample a variety of South Asian delights paired with the perfect wine. You'll experience the perfection of classic wine pairings like the fragrant Nk'Mip Qwm Qwmt Riesling with 5 spice chicken and the intensely aromatic Jackson-Triggs Grand Reserve Gewurztraminer with equally intense wasabi-siracha salmon. But, we'll also explore unexpected pairings like the mind-boggling combination of tandoori with an Inniskillin Discovery Series Tempranillo.
If you love spicy food and you want to expand your wine pairing options, this is an afternoon not to be missed. Soon you'll be blowing your friends minds when you surprise them with an adventurous yet perfect wine pairing at your next curry or sushi dinner party.
Aromatic Wines Spice Inspired Cuisine Event at Great Estates Wine Experience Centre
This event is in the past.
Comments
Commenting has been turned off.