Inniskillin & Jackson-Triggs Tastings & Experiences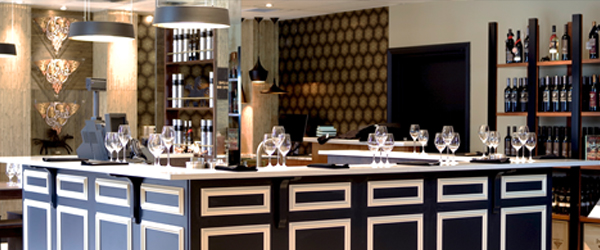 Weekend Brunch Wine & Food Pairing
March 9, 10, 16, 17, 23, 24, 30 & 31
Time: 11:30am - 12:30pm
$35.00 per person
We'll take you on a delicious journey of perfectly paired wines with creative takes on brunch favourites.
Inniskillin Okanagan Discovery Series Sparkling Tempranillo
Paired with a mini bagel, smoked salmon, slivered red onions, cream cheese, capers & grapefruit crema drizzle.
Dark Horse Vineyard Chardonnay
Paired with a scallop, prawn, green onion and three cheese frittata.
Jackson-Triggs Okanagan Grand Reserve Riesling
Paired with silver dollar pancakes, sriracha caramelized apples and icewine maple syrup.
Inniskillin Okanagan Reserve Merlot
Paired with Cornflake crusted buttermilk chicken with blackberry aioli.
Sunrock Vineyards Illumina
Paired with a 'Timbit' Breakfast Sandwich; morning sausage patty, aged cheddar, grilled tomato, spiced strawberry chutney in between a 'Timbit'.
---
Single Vineyard Masterclass
Dates: April 1 - 30 | Friday, Saturday & Sunday
May 1 - October 31 | Daily
Time: 11:00am - 3:00pm
Price: $10 per person | Complimentary for Wine Club Member and three guests.
Immerse yourself in the terrior of the South Okanagan in our new Single Vineyard Masterclass. Enjoy a semi-private in depth tasting of our premium single vineyard wines; Sunrock Vineyard & Dark Horse Vineyard located on opposite sides of the South Okanagan Valley. Showcasing a range of wines from each location, you will learn how their individual 'climate', 'soil', 'terrain' and 'tradition' affects every delicious sip.
Reservations required taken on the half hour.
---