Irish Potatoes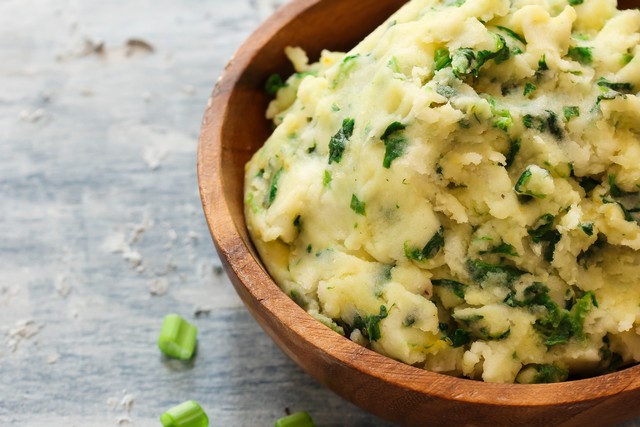 Recipe Date:
February 24, 2022
Measurements:
Imperial (US)
Ingredients
2 lbs Potatoes, cut into large chunks
2 Cloves of Garlic
4 tbsps Butter
1 tbsp Avocado Oil
1 Large Leek
1/2 Head of Cabbage
3 Spring Onions, sliced thinly
Salt to Taste
Directions
Add the cubed potatoes and garlic cloves to a medium pot and cover with cold water. Add 1 tablespoon of salt and bring to a boil. Boil until cooked, about 15-20 minutes, then drain in a colander.
While potatoes are cooking, heat avacado oil in a saucepan. Once hot, add the leeks and cabbage and cook until most of the liquid has been absorbed, about 4 minutes. Remove from heat.
Add the drained potatoes into the medium pot, add the cubed butter, cooked greens mixture and spring onions. Mash with a potato masher until smooth and creamy. Add salt to taste.