Visit Us at Sumac Ridge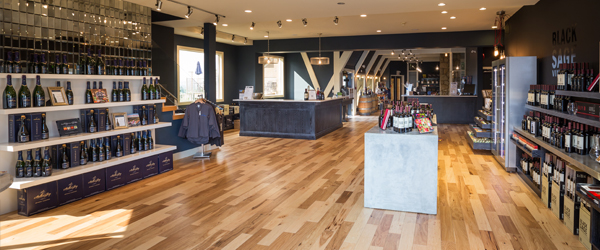 About Sumac Ridge
Sumac Ridge offers three iconic brands in one great location. Sumac Ridge, Black Sage and Steller's Jay are all featured in an array of experiences to suit all wine lovers. Founded in 1979, Sumac Ridge is the oldest operating estate winery in British Columbia, dedicated to producing 100% British Columbia wines since its inception. The winery is nestled in the heart of the Okanagan Valley near the scenic town of Summerland.
---
Tours & Experiences
Our Sumac Ridge Estate Winery team offers one of the most celebrated winery experiences in Canada and, over the years, has been recognized for their passion, innovation and commitment to quality. Our setting is magnificent and we'll go out of our way to make you feel relaxed and welcome.
View Tour & Experience Listing
View Private & Group Tour & Experience Listing
---
Tastings
Main Tasting Bar
5 samples for $5.00 (waived with purchase)
*Net proceeds of tasting fees donated to Summerland Food Banks
Black Sage Tasting Gallery
$10 per person (wine only) non-redeemable
Complimentary for Wine Club Members
---
Food Services
Build your own Picnic from our fully stocked fridge.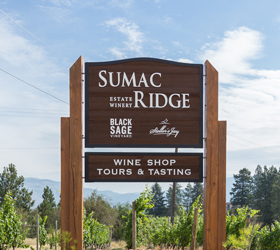 Hours of Operation
Spring (March 1 - June 28)
Closed | For curbside pick up call 250.583.9844
Schedule pick up between 11:00 am - 4:00 pm
Summer (June 29 - September 1)
10:00 am – 6:00 pm | Daily
Fall (September 2 - December 31)
10:00 am – 5:00 pm | Daily
Winter (January 2 – February 29)
11:00 am – 5:00 pm | Daily
Please note we are closed December 25 - 27 and January 1.
---
Contact
Wine Shop Tel: 250.494.0451
Wine Club Inquiries Tel: 250.583.9844
Email: info@sumacridge.com
---
Location
17403 Highway 97 N
Summerland, BC V0H 1Z0
---