Visit Us at Sumac Ridge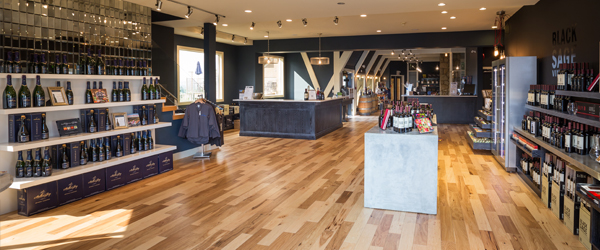 About Sumac Ridge
Sumac Ridge offers three iconic brands in one great location. Sumac Ridge, Black Sage and Steller's Jay are all featured in an array of experiences to suit all wine lovers. Founded in 1979, Sumac Ridge is the oldest operating estate winery in British Columbia, dedicated to producing 100% British Columbia wines since its inception. The winery is nestled in the heart of the Okanagan Valley near the scenic town of Summerland.
As the number of people with COVID-19 in B.C. continues to rise, British Columbians are being asked not travel outside their local communities/health regions in order to help stop further spread of the virus.
For those outside the region, please consider rebooking after May 25, 2021. We look forward to welcoming you soon.
Our wines can be ordered online at www.greatestatesokanagan.com. Receive FREE SHIPPING (post office pick up) on 6+ bottles or upgrade to doorstep delivery (shipping fees apply) for delivery to BC, MB, SK and NS.
Daily Tastings
Reservations Requested. Walk ins accommodated when time allows
White Wine Flight - $5 per person
Mixed Wine Flight - $5 per person
Sparkling Wine Flight - $10 per person
Premium Wine Flight - $10 per person
This is an outdoor experience. Please come dressed for the weather.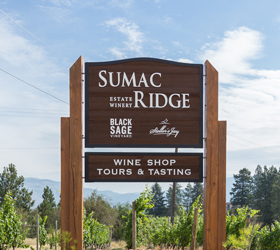 Hours of Operation
Spring (March 1 - June 30)
10:00 am - 5:00 pm
Summer (July 1 - September 6)
10:00 am - 6:00
Fall (September 7 - December 31)
10:00 am – 5:00 pm
Winter (January 1 – February 29)
11:00 am – 5:00 pm
---
Contact
Wine Shop Tel: 250.494.0451
Wine Club Inquiries Tel: 250.583.9844
Email: info@sumacridge.com
---
Location
17403 Highway 97 N
Summerland, BC V0H 1Z0
---