Visit Us at Sumac Ridge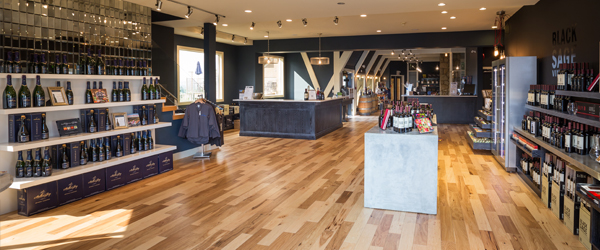 About Sumac Ridge
Sumac Ridge offers three iconic brands in one great location. Sumac Ridge, Black Sage and Steller's Jay are all featured in an array of experiences to suit all wine lovers. Founded in 1979, Sumac Ridge is the oldest operating estate winery in British Columbia, dedicated to producing 100% British Columbia wines since its inception. The winery is nestled in the heart of the Okanagan Valley near the scenic town of Summerland.
---
Tours & Experiences
The winery offers unique tour & wine tasting experiences; enjoy a visit to the Sparkling Wine Cave that showcases the care and attention required to make traditional sparkling wines, or try a wine and food pairing tour featuring exclusive Black Sage Vineyard wines paired with selected culinary bites. A modern tasting room offers plenty of opportunity to taste wine or find that perfect gift.
View Private & Group Experience Listing
---
Tastings
Main Tasting Bar $5 to taste 5 wines, redeemable with purchase.
Upper Terrace Tasting Gallery
May 1 - October 7 | 11:30 am - 4:30 pm | Daily
Includes 6 top tier wines with artisan cheese and crackers
$10 per person non refundable
Book Now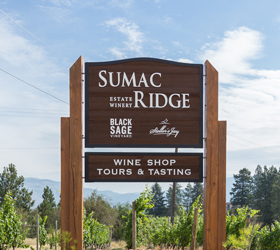 Hours of Operation
Spring (March 1 - June 29)
10:00 am – 5:00 pm | Daily
Summer (June 30 - September 2)
10:00 am – 6:00 pm | Daily
Fall (September 3 - December 31)
10:00 am – 5:00 pm | Daily
Winter (January 1 – February 28)
11:00 am – 5:00 pm | Daily
Please note we are closed December 25 - 27 and January 1.
---
Contact
Tel: 250-494-0451
Email: info@sumacridge.com
---
Location
17403 Highway 97 N
Summerland, BC V0H 1Z0