Inniskillin & Jackson-Triggs Tastings & Experiences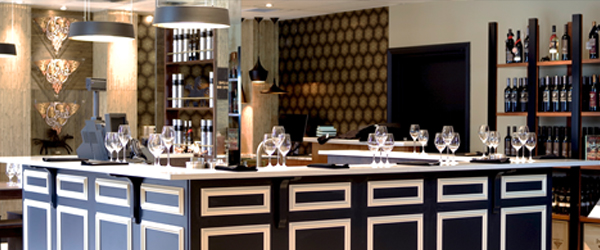 For a full list of EVENTS happening at Jackson-Triggs & Inniskillin Okanagan | CLICK HERE
---
Reidel Glass Specific Tasting
Date: May 1 - October 13 | Daily
Time: 11:00am
Price: $15.00 per person | Complimentary for Wine Club Members
How does a glass effect the wine?' The answer to that is, way more than you would think. Come and try a variety of our award-winning wines in glasses that bring the best out of every sip!
Reservations Required
---
The 70's
Dates: June 1 - June 29 | Daily
Time: 2:00pm - 3:00pm
Price: $25 per person
Discover the history of Canada's 1st winery! Born of passion and determination with the first winery licence post prohibition. The 70's was a spectacular decade of food, wine and fun. In this unique food and wine pairing experience, you will enjoy delicious classic's from the era matched perfectly with the best from our Inniskillin Line up.
Reservations Required
---
Foods From Around The World
Dates: June 30 - July 31 | Daily
Time: 2:00pm - 3:00pm
Price: $25 per person
The Inniskillin Discovery Series brings grape varietals from around the world to our local terrior. The food pairings are created from classics of cultures where the grape variety is the most prevalent. Think Malbec and juicy Argentinian style beef…yum!
---
Local, Local, Local
Dates: August 1 - August 31 | Daily
Time: 2:00pm - 3:00pm
Price: $25 per person
We are so lucky to live in an area that has so much natural beauty and natural bounty! This food and wine pairing showcases the best of our tasting gallery and the best of our local fare. Beautiful fruits and vegetables, cheeses and meats harvested right here in the south Okanagan paired with our wines grown and created locally from some of the regions top estates.
---
Distinguishing the Difference | Terroir Master Class
Available for groups of 8 - 12
Price: $15 per person
Advanced Reservations Required. Call for availability
Immerse yourself in Canada's premier grape-growing region, the South Okanagan, in our new wine comparison class. Enjoy a semi-private in depth tasting showcasing a range of wines from the Golden Mile Bench (B.C.'s first sub-GI) to Osoyoos Lake Bench, you will learn how 'climate', 'soil', 'terrain' and 'tradition' affects every delicious sip with a comparison of like varietals from different areas within our wines.
---