Jackson-Triggs Pick Up Party
Sunday, December 3rd, 2017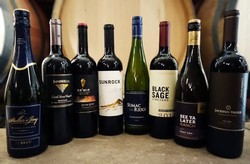 12:30pm to 3:00pm
Drop into Jackson-Triggs and Inniskillin to pick up your November wine club shipment.
Wine tasting and snacks will be provided.
PLEASE NOTE - If you do not normally pick up at Jackson-Triggs and you wish to attend the pickup party and pick up your wine, you MUST contact us to make the change of pick up location. It will not change automatically when you RSVP to attend.
Email info@greatestatesokanagan.com to change your pick up location.