Inniskillin & Jackson-Triggs Tastings & Experiences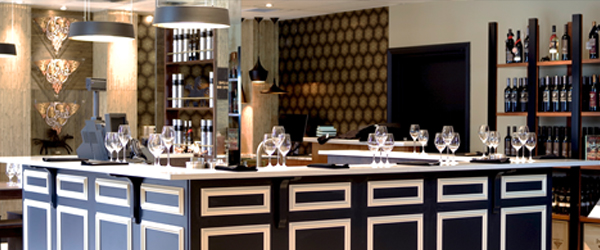 Discovery Series Tasting
May 1 - October 9 | 11:30 am and 1:30 pm | Saturday - Thursday
$15.00 per person
This unique tasting experience allows us to share the innovation of our winemakers' expertise, experience and curiosity to produce unexplored varieties that link to our wineries' pioneering history. These five wines (rarely bottled and featured as stand-alone varietals) are each paired with a complementing food item.
---
Single Vineyard Tasting
May 1 - October 9 | 12:00 pm and 2:00 pm | Saturday - Thursday
$20.00 per person
Our experienced wine educators share what is unique to two premium vineyards – SunRock & Dark Horse. Taste how the wines reflect the diversity of their terroir (aspects of soil, climate, vineyard, and so on). Elevate your tasting to a whole new sensory level as we guide you through sampling six exclusive wines with perfectly matched food bites.
---
Pairing Wine with Mini Sliders
May 1 - October 9 | 11:30 am, 1:30 pm and 3:30 pm | Fridays
$20.00 per person
Tantalize your taste buds with three mouthwatering mini sliders from land and sea - seafood, beef and poultry, each paired with two selected wines. Bring your appetite for this not-to-miss experience!
---
Ultimate Wine and Cheese Pairing
May 1 - October 9 | 4:00 pm | Daily
$20.00 per person
Like wine, cheeses age with time and the flavours continue to evolve during its lifespan. This tasting highlights seven premium wines from Inniskillin's Dark Horse Vineyard and Reserve tiers, along with Jackson-Trigg's Grand Reserve tier. Samples include sparkling, white, red and Icewine.
---
Happy Hour BBQ'S at Jackson-Triggs and Inniskillin
June 1 - September 30 | 4:00 pm | Every Second Friday
$40.00 per couple
Each couple may have their choice of two of the following entrée items, served on a ciabatta bun:
Grilled chicken breast, chipotle aioli, marinated slaw
Grilled blue cheese stuffed beef patty, wasabi aioli, marinated slaw
Grilled Italian sausage, red pepper aioli, chopped spicy peppers
Your meal also includes two salads. Salad selection will rotate from week to week and may include:
Watermelon and Feta Salad
Spicy Asian Slaw
Greek Salad
Pasta Salad
Potato Salad
Caesar Salad
You will receive one bottle of Jackson-Triggs Reserve Sauvignon Blanc or Jackson-Triggs Reserve Merlot (per couple) to complete the experience.